At this interview at the Shoptalk 2017 conference I spoke with Rob Garf, VP of commerce strategy at Salesforce.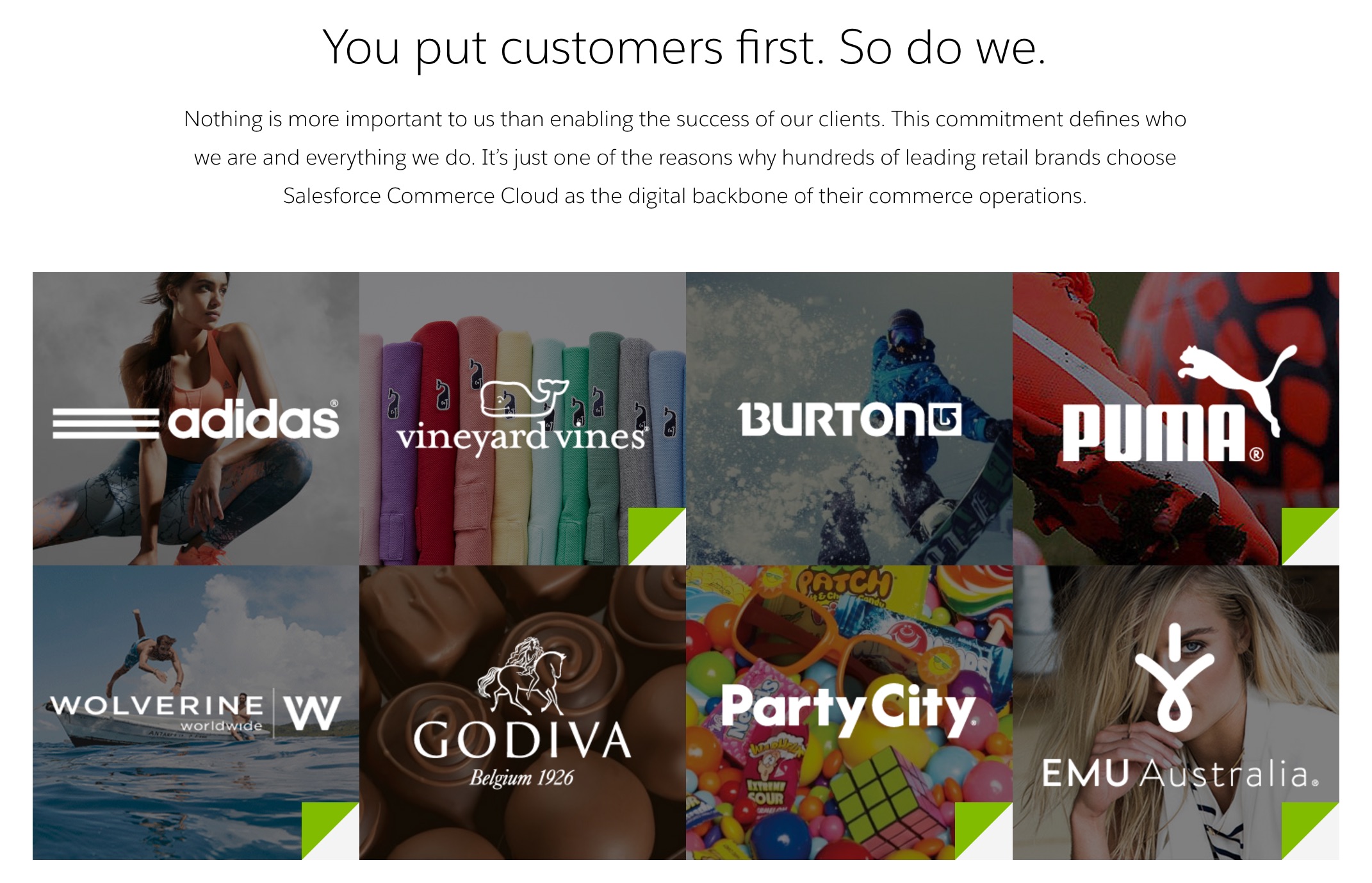 Salesforce acquired the established ecommerce platform Demandware in 2016 for $2.8 billion. As with any acquisition of this size, the actual integration can take months, even years, and the end result is not always seamless. I was interested to see how things are coming along and happy to have the chance to sit down with Rob Garf, VP of Industry Strategy and Insights at Salesforce Commerce Cloud.
To start, the Demandware solution has changed its name to Salesforce Commerce Cloud, which makes perfect sense as Demandware was already a cloud-based application. That said, some aspects of Demandware still live on. For example, if you go to www.demandware.com, the URL still works, but redirects to the Salesforce Commerce Cloud site. This allows the user to get accustomed to the new branding and relationship.
There are also new offerings in the Commerce Cloud "Store" and Commerce Cloud "Einstein" products in addition to the original Commerce Cloud "Digital," which expand its capabilities significantly, as well as put Salesforce head-to-head with IBM's Watson in terms of Artificial Intelligence (AI) and analytics capabilities.
Listen to this great interview to learn how the Demandware integration with Salesforce is going and more insights from Rob.
And please feel free to share the interview with friends and subscribe to our newsletter.