Today on Retail Tech Podcast, we speak with Eran Eyal, CEO and founder of Shopin. We kick this segment off by discussing the various use cases of the Shopin app, which seeks to combine blockchain and AI to improve personalized shopping experiences. We'll discuss details on how users and retailers can benefit from Shopin's universal shopper profiles, how they can help control your personal data, and touch upon a few technical aspects of integrating Shopin . We'll also discuss SEC regulations of ICO token sales in the United States and for Shopin tokens in particular and what's ahead for this exciting venture. Something you won't want to miss: Eran talks about design and blockchain jobs at Shopin, for those interested in NYC and remote employment. Listen to the podcast on iTunes.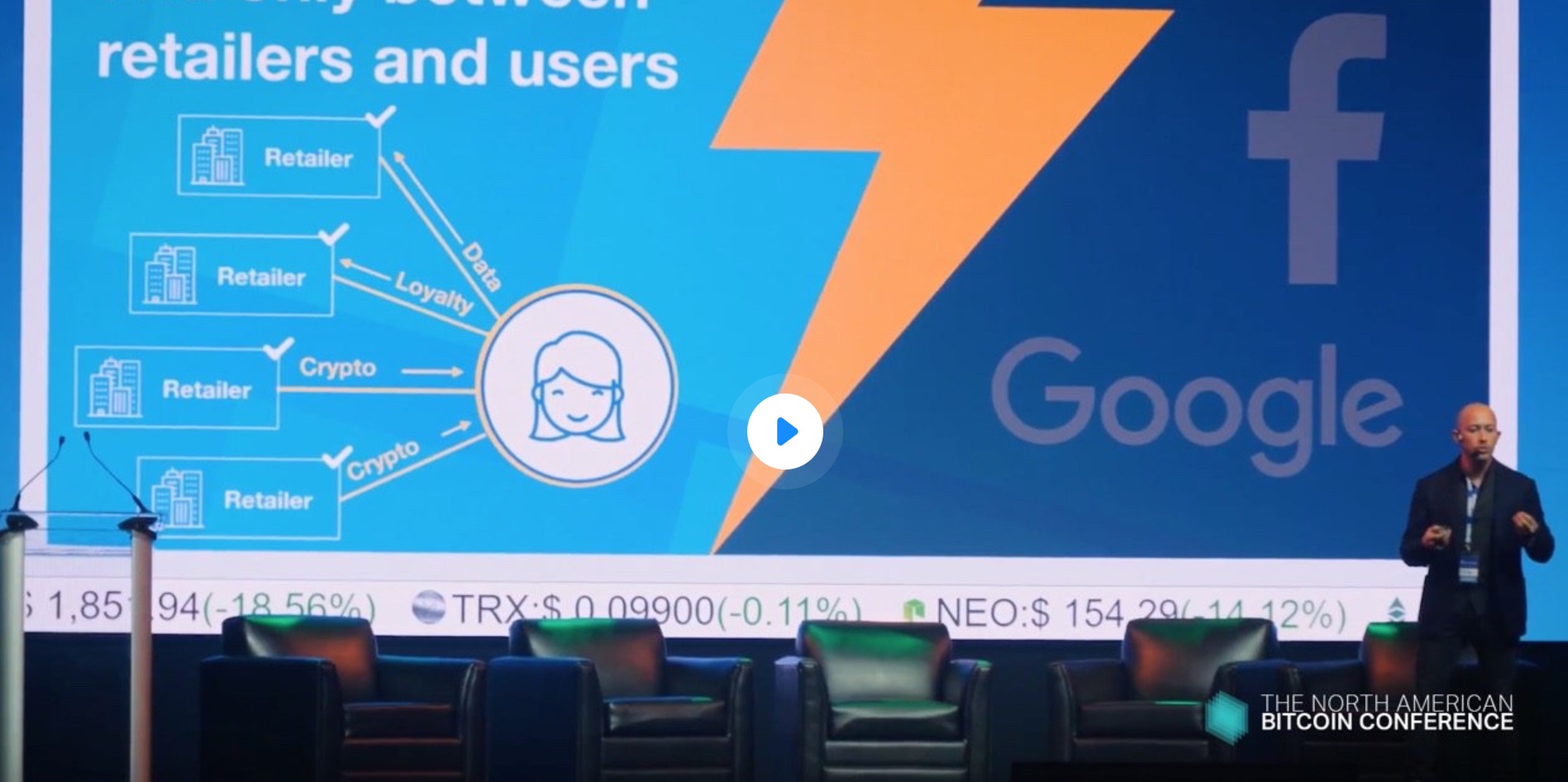 Shopin is a startup working on a distributed shopping personalization service that also is in the process of completing an ICO (Initial Coin Offering) or TGE (Token Generation Event). As I've stated in previous interviews the rewards, loyalty and aggregation use case is one of the first and most viable applications of blockchain and crypto currencies in retail and commerce.
The interesting part of the Shopin solution is the secure profile (Universal Shopper Profile) which enables shoppers to own their entire purchase history and data and then rewarding them for engaging with the brands. Customers have to login with a Shopin account that enables them to earn and spend their tokens with any retailer who is a member of the Shopin network.
They are also building what Eran calls a Public Federated Blockchain built from adding more retailers. In order for Shopin to succeed they need to build an ever growing community of brands and retailers that feeds the network effect. Their products are currently being built with the releases expected this summer (2018). I'll be watching the developments on the product side and will update as new developments are launched, as well as new customer launches.
On the technology side Shopin is using the iExec blockchain platform which is based on Etherium, and using BigchainDB for their distributed database. They will also have mobile apps for use by customers. The product roadmap is for all of these pieces to go into production before the holiday season 2018.
We also discuss different revenue stream Shopin is considering to grow into a profitable company.
You can connect with Eran on LinkedIn and with the Shopin team on Telegram.
Here's a brief overview of the topics we discussed:
- Intro to Eran, Shopin and problem it tries to solve.
- Shopin's role between shoppers and retailers.
- Where is the customer data stored.
- Shopin's security and user login authentication process.
- Blockchain integration progress: completed or ongoing.
- Retailers' reception of Shopin.
- Costs associated with using Shopin, (revenues models).
- What makes Shopin reward program unique.
- Implementation: how retailers can integrate Shopin API.
- What part of tech stack does Shopin replace and work along side of.
- How does Shopin change process of advertising.
- Who manages the data in Shopin's model.
- Shopin's philosophy on auto-targeted ads.
- Eran's thoughts on TGE/ICO controversies.
- Can US citizens participate in the Shopin token sale.
- The Shopin corporate structure, where the TGE (ICO) is based out of?
- Where are the different teams and core members.
- What milestones are in the pipeline for Shopin.
- What are the activities in this area from major ecommerce players.
- What are the top roles that Shopin is hiring for currently.
--------------------
Connect with Darius on LinkedIn
Follow the podcast on Twitter
Retail Tech Podcast on YouTube
Retail Tech Podcast on iTunes
Subscribe to our newsletter