Interview with Jason Boyce CEO of Ave7 Media on the latest on Amazon Third Part Seller ecosystem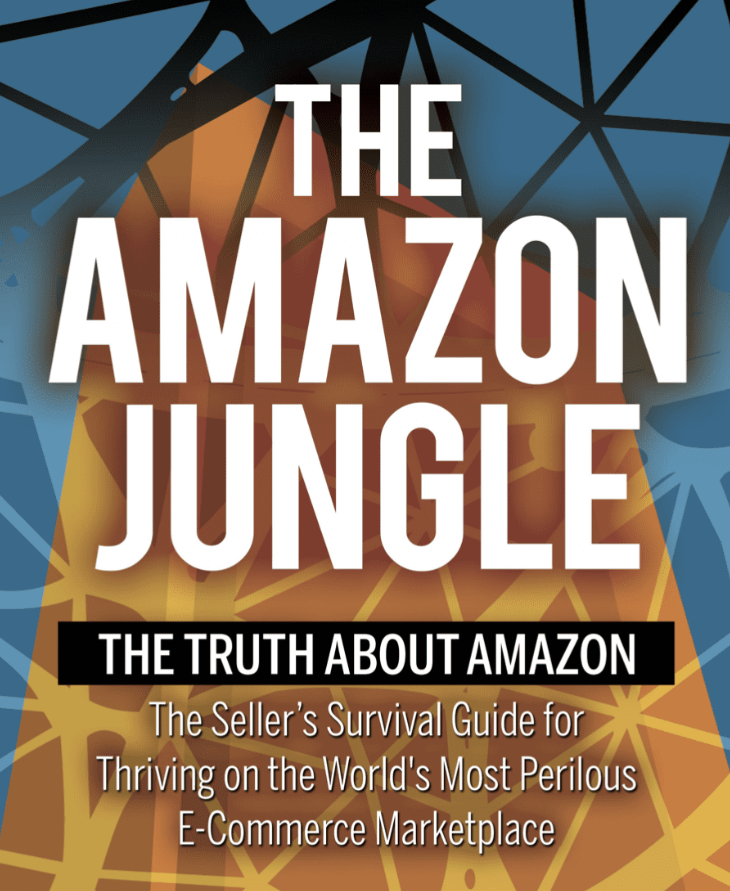 Interview with Jason Boyce CEO of Ave7 Media on the latest on Amazon Third Part Seller ecosystem and author of The Amazon Jungle.
Darius 0:01 Welcome to the retail tech podcast. My name is Dario specifiy, the host and producer. And on this podcast we typically talk to people in, you know, involved in all aspects of retail and commerce. This interview is being recorded on clubhouse and will be published on retail tech podcast.com. And today's guest is Jason boys, author of a book called The Amazon jungle, and also an Amazon seller agency owner. Is that correct? Jason?
Jason 0:36 Yeah, that's correct. Avenue seven media. We were your fully outsourced Amazon department for private label brands.
Darius 0:42 Oh, okay. Cool. Avenue seven media. Well, welcome to the to the show. Jason.
Jason 0:48 Thank you. derrius. Like I said, it's really excited to be here. This is my first time on clubhouse.
Darius 0:53 Yeah. Well, you know, you've you've made me so far. So I have high hopes we're going to be fine. Excellent. All right. Well, let's talk about maybe a little bit about your background. And, you know, being an Amazon seller, and you know, then we'll get into the book and what's going on with Amazon.
Jason 1:12 Sure. That's, that sounds really, really great. You know, I got mixed up in e commerce all the way back in 2002. I was just getting out of the Marine Corps spent four years in the Marine Corps got out, my brother had decided to start a business selling basketball hoops online. We named it superduper hoops COMM And I was about a week from getting out of the Marines. And I joined him and we, we started a direct to consumer ecommerce business. And by the way, I became a top 200, Amazon seller. And the only difference between being a marine and a big Amazon sellers at the Marines was easier. It's a really tough gig. But we had a lot of success as a selling basketball hoops online using a drop ship just in time inventory model. We became friends with some folks at Overture, which was basically invented pay per click advertising. They had a tiny office in Pasadena, my brother and I used to go visit them every month and say, how do we get on all the search engines and you know, it wasn't just google back then, there was a bunch of different search engines. And we were all over the first page of them. And you know, about six to nine months in are doing really well selling direct to consumer, we got a phone call from Amazon. And Amazon said, We want you to sell your oops, on our website. And I said, What are you guys talking about? You guys sell books? What do you mean, you sell a basketball hoops and sporting goods? And I said, I think I just bought a VHS tape from you guys yesterday. So what do you mean, you're selling sporting goods? And yeah, so that was all the way back in 2003. I think we were selling basketball hoops and sporting goods before Amazon was because they had just initially launched it just as a third party marketplace, did that for about 17 years, built a you know, top 200 sell our business had a nice exit. And then I found it Avenue seven media, because I realized that over the course of 17 years, I made every single mistake that you can make on the amazon.com platform and created repeatable processes to overcome those mistakes. And it was valuable. You know, I knew that from speaking at trade shows for Amazon sellers and speaking to colleagues that I had a lot to offer. And then we have a think we got 3334 person agency, and we help brands on average, we're doubling your revenue, but we've got some pretty wild success stories. so far. We're early. We're just about two years old with the Amazon agency doors.
Darius 3:44 Okay, that's very interesting. So you you definitely are one of the earliest sellers on Amazon. That is, you know, I don't want to say an endangered species. But, you know, a lot of people have not survived that long. So,
Jason 4:02 yeah, yeah, it was like the theory of evolution, right? somehow survived. One of them had to survive, right. But yeah, I haven't met anyone that either as sold as long as I did as a seller or sold as early as I did yet. And I go to all the trade shows. So if you're out there, I'd love to meet you.
Darius 4:23 So so this is interesting. We'll talk a little bit more about that whole business side of being an FBA seller and how there are some companies that are like investors that are just snapping up these different brands. We'll talk about that later. On
Jason 4:41 the aggregators. Yeah,
Darius 4:43 so so. So let's talk about what do you do at your agency. Now, let's say what's a typical engagement?
Jason 4:53 Sure. So let's say that you have Brand X and you either already are an Amazon seller or If you're selling in another channel, maybe you're doing Direct TV advertising or you're selling through, maybe you're an Instagram brand, and you want to bring your product to market on the Amazon Marketplace. We do it all. So you know, when we, when we engage with a client, the first thing we do is a pretty extensive research phase, where we will do competitor research, find out what the market is for your products on the ceiling and some of the best sellers, you know, find out what they're spending on ads so that you can we can put a budget together for you. And then we also identify the highest volume, most relevant keywords related to your product. Because Amazon really is a search game, there isn't a lot of browsing going on on amazon.com any longer. And most of those sales are going through the prime app. Once we complete that research process, we move into the creative phase. And we do some best in class listing optimization, infographics, copy SEO, copy, merchandising, video editing as well. And then once those listings are ready to go, we execute the ads platform, we help brands identify how much inventory to store, we help them get it into Amazon's warehouses as an FBA sellers, so they get that coveted prime badge. And then we manage the account everything from customer service to Oh, Amazon just took your listing down. And we will help you get it back up. We literally are a fully outsourced Amazon department and we like to see ourselves as a true partner with brands. It's not unusual darious for a brand to see the creative that we create for their Amazon listings. And they say hey, can we can we use those designs for our e commerce site? And can you help us with that? So we do a little bit of that as well. But But these days, Amazon alone is keeping us very, very busy.
Darius 6:55 Okay, is there a specific size of customer that you start to work with at that certain point? Or is it like, even like really small companies.
Jason 7:08 small companies are tough unless they're well funded. So startups are fine. Well, funded startups are great, because it really that's because Amazon has become this pay to play platform darious, you really cannot look what I when I first launched, you know, basically out of an apartment, back in 2003, we just threw a couple of bad listings up on Amazon. And before you knew we were selling stuff, and we didn't have to pay to drive traffic to that listing. It wasn't saturated, right? We were one of the old we were one of, I think two or three companies in the first year alone that was selling our sporting goods. And so it was easy, you set it and forget it. And before you knew it, you had sales coming in, but those days are long gone. In order to have any kind of success, you really need to lose money by driving traffic to these listings that don't really have much sales rank to begin with. And you have to invest not only in your product, but in your digital listing, until you can get to the point where you're on Main Street, you're on the first page of search results. So people can see Quick Find a binary to start making some money. And so the smaller businesses, it's just not like that anymore, you have to come to the play and be able to have a run rate of at least three to six months, where you're losing money before you can expect to start making some profits in most cases. And so the brand new startups, it's a tougher game than it was and I sometimes recommend folks start on as an Instagram seller or you know, on a Shopify site first because, frankly, some of the cost of business is a little cheaper right now than it is on Amazon. But bacteria general question. No, if you're if you're doing six figures, half a million dollars a year, anywhere, whether it's Amazon or not, and you've got a good brand that's differentiated in the market, you've got your own trademark. We can help you grow, we can help you grow to significant numbers.
Darius 9:00 Okay. Yeah, that's one of my questions these days, is what's the Amazon ROI now? Because, I mean, typically, the the value proposition was that, you know, you go on Amazon, and they bring the customers to you, and you don't have to say, you know, spend money on marketing and advertising. Now, you not only are paying Amazon, you have to pay for marketing and advertising on Amazon, too. So what are the numbers looked like? I mean, what's the margins? I mean, is there is it a good formula still or?
Jason 9:36 Well, there is, first of all, I refer to those as the good old days, when, when they would just take their 15% on average, after every sale was made. It was, you know, it was a CPA fee of 15% Commission, and they would drive the traffic and those those great, I missed those days, those days are over. And so on average Look, it's very category dependent. It depends. On the depends on a subcategory, it depends on the margin within your category. For example, you know, the supplement space has a much different gross margin, then, you know what I used to do, which is pool tables, right? I used to do ping pong tables and foosball tables and basketball hoops. The margins are much tighter on that. And they are on on say, you know, a supplements brand or company. But I can't tell you this, for every dollar that you will sell on Amazon. If you're doing things right. And granted, there's some variation among the different categories, you're probably given anywhere from 30 to 45 cents of every dollar to Amazon. And that's to pay for the seller fee when you sell it. FBA fees. And if you've got a small, small parcel item, you got to have it in Amazon's Fulfillment by Amazon warehouses. So you need the prime badge. That's where the volume is. And then the third piece now is, like you said, you got to pay to play, you have to drive search traffic on Amazon to your Amazon listing. And then more recently, you can now retarget or drive some top of funnel banner ad traffic from off of Amazon or Amazon's properties to your Amazon listing. And so unlike all the big players, all the big sellers, they're all doing that. And and you know, it seems like over the course of the last, let's say six or seven years margins for sellers are just getting smaller.
Darius 11:28 Well, I mean, there's 45% that's, that's getting pretty expensive.
Jason 11:34 It can be it absolutely can be. And so, you know, it's just like what we used to see with Google AdWords and PPC, when we first started selling direct to consumer on supergroups comm we were paying a nickel a click and you imagine Doris and Nicola click to drive traffic $1,000 basketball hoop It was great. And you know, a couple years later, that was 50 cents. And then you know, five years everyone floods into the market. It's a bidding process on CPC. So now I mean, you're being two and a half dollars to $5, a click to drive. And then depending on the number of clicks for every conversion, that's that's expensive. And so that bidding process is happening on sponsored almost sponsored PPC, traffic on Amazon right now. And then remember, once you drive the traffic and get the sale, you're still giving Amazon on average 15 points of that sale to you know, I would love to see Amazon, say, hey, sellers, we're making so much money on ads. Now we're going to cut you instead of 15. We're going to charge 10 or seven or five. I would love to see that happen. But I you know, I think there's some some more competition, in terms of marketplaces had to has to hit the scene before Amazon would consider doing something like that.
Darius 12:43 Right. Yeah. Yeah. I mean, that's really in in the US. There is no real viable competition as a marketplace these days. Right?
Jason 12:55 I agree. I completely agree. I mean, depending on which analysts you talk to you, if you look at the online market share goods sold online. And you look at the gross merchandise value of goods sold, depending on who you talk to Amazon has full 40 to 60% on the high end of the online market share. Second place is Walmart. And they have 7% market share. And that's after doubling and they have COVID. Here, they doubled their revenue in one year. And they went from 5% to 7%. market share. So Amazon is is the clear, dominant power when it comes to ecommerce.
Darius 13:31 What about Shopify Shopify, I heard they're also starting to invest in something that might be like an FBA format, like their own DCs distribution centers is have you heard anything about that?
Jason 13:45 Well, look, Shopify is very interesting, although I'm a little bit concerned seeing that had a huge exodus of senior leadership recently. You know, they've got the right investment model there investors invest in growth. And they got, you know, they got 200 billion in sales through their SAS software system. However, there is they don't have a front door. They're not a marketplace. And you know, they like to say they're arming the rebels, you know, against the Empire being Amazon. And I love it. You know, I love I love the energy and I love that they can create these great calm experiences with enough add ons to customize a brand's direct to consumer ecommerce store. But they're not a marketplace. And they are to your back to your specific question. They are trying to build a fulfillment network. I think they've wisely identified that Amazon FBA their logistics network, their planes, trains and automobiles is really created a pretty defensive moat, on their ecommerce business, they can deliver one or two days anywhere in the country. And the majority of those orders are coming from a prime delivery driver now. I think. I think the Shopify has identified that being able to offer fulfillment services into building a logistics arm will be a tremendous benefit to their Shopify customers. A bigger benefit would be if they built the marketplace. And they built the front door and they found a way for people to go to Shopify and search for product across all their different brands that are using their SAS software. They're not there yet. I hope that they get there. But they're they're just not.
Darius 15:25 They're working on. They're working on something called shop. Which is supposed to know that, you know, it's
Jason 15:32 a little, in my opinion, it's a little underwhelming, it's just not a marketplace.
Darius 15:36 Yeah, yeah. It's just really, really basic. And I'm, I personally was expecting Shopify to have a better, like first MVP of that product. It's really basic. And so,
Jason 15:50 but that's hype, and their PR was great. I'll give them that.
Unknown Speaker 15:53 Yeah,
Jason 15:53 I'm excited that I saw it that way. Yeah. It just wasn't there. And so you know, I'm curious to see what they do. I think Shopify is if I'm doing a SWOT analysis, right. opportunities and threats with a capital T. And I'm looking at the shop vibe, as I'm watching Amazon. I'm watching their purchase of cells. I'm watching the fact that they could spin up a SAS software to allow its micro brands and the seller community to spin up their own Comm. And get allow FBA to source and store, pick pack and ship for their comms as well as their Amazon stores. And then of Amazon takes their demand side platform DSP, Facebook ads, I mean, Facebook, like ads, right there banner ads and starts driving some of that traffic directly to comms. I mean, I mean, that's a real, that should be a real threat to both Facebook and Shopify. I think I think that I honestly, there's I wouldn't be surprised to see Amazon roll out a product like that this year.
Darius 17:01 Okay. Yeah. I mean, we one thing we can be certain of is that Amazon is gonna do unexpected things. So I just heard they have a new, new, what do you call it like barber? service? Thought
Jason 17:18 I was just gonna bring it up. Exactly. I'm like, What are the hair salon?
Darius 17:23 salon business? Yeah.
Jason 17:25 So think about that for a second. Doris. Yeah, I've spoken to countless numbers of Amazon employees and ex employees over the years, they won't launch a new business unless they think that business can be a billion dollar business. So that's the first thing that popped into my head when I saw that headline that was in London, they launched a hair salon, they must look at hair salons and go this could be a billion dollar business. Well, variation or another?
Darius 17:50 Yeah, I mean, I've worked at Amazon for but you know, a little bit a little bit in the prime group. But I did learn a lot about the internal organizations. And one of the things that I really love about the internal part of the, you know, the company is the, the mindset of experimentation. So yes, they do want billion dollar businesses, but they are investing in all kinds of stuff, sometimes multiple teams working on the same idea in different groups. So they're not afraid to try something. And then you know, have it fail, and learn and come back again in two years and try it again. And so that's, that's really like the best that's how they got here. That mindset. So well, let's let's talk about your book now. Great. So it's quite the Amazon jungle. Yeah, the Amazon jungle. And you're talking about the one in Brazil, right?
Jason 18:55 You know, Amazon is in Brazil. Now. There's two Amazon's in Brazil now. I know that they've, they're growing rapidly there. But yeah, yeah, the bigger one.
Darius 19:05 a bigger one. Actually.
Jason 19:07 the.com the bigger one. Yeah,
Darius 19:08 the one that is okay. So So how did you what what's in the book? When did you publish it? And how, how has it been? Go, you know, received? You know, I took a quick look, and it looks really good.
Jason 19:22 Well, thanks, Terry. So appreciate the call out for the book. You know, my co author recces airy is a seasoned marketer and a marketing legend really award winning marketer he he launched, you know, little products like the George Foreman grill with DirecTV. oxiclean GoPro cameras, those are his those are his genius. And anyway, he and I became friends after meeting at a trade show together. And he really thought, you know, we had this Friday coffees at issaquah when I was living in Seattle, the issaquah Coffee House. We'd meet every Friday morning and he would teach me about you know, direct Marketing and I would teach him about Amazon. And he said, you know, you really should write a book, I'll rip off your and we should do it. And let's, we should do it together. And originally, what we thought about writing was sort of a Pollyanna view of like, Hey, get rich quick, right, then as a get rich quick scheme, but how to become a seven figure eight figure seller on Amazon. And I started writing that book. And I kept having these memories, curious of all the times where I got blocked, or I was upset with Amazon or, you know, it was either gutted our growth, or we lost 5 million were because of a change they made without telling us. And I said to Rick, I said, you know, we can't write that book, I feel like I need to be, you know, brutally honest about what folks are getting themselves into, when they become an Amazon seller. And the premise of the book is, look, Amazon's not your friend, this is not a relationship you're entering into. Amazon is a platform, and it's a system. So I know that going in, I'm not going to hold your hand, I'm not going to do things for you, right, this is a tough game. Secondly, you've got to be there. Because like I said earlier in our in our, our interview, is they own half of the online market share. If you're not on Amazon, you're not online, if you have product in the United States, especially. And if you're going to sell and become an Amazon seller, I lay out in very simple steps, the best strategy to do that. And I can't tell you how many times during as we take on a client that we spend six months a year cleaning up what they did beforehand, so that we can set them up for success. And, you know, I take my 1819 years of hard lessons learned. And just sort of summarize it in this nice, it's not a very big book, it's 220 pages, you can read it on a weekend, and it helps get folks off on the right foot, even even whether you're starting out on Amazon, or maybe you're selling on another channel, and you're thinking about selling on Amazon.
Darius 21:54 Okay, so can we go through some of the key points from book?
Unknown Speaker 22:01 Sure.
Darius 22:03 So you tell her.
Jason 22:06 So look, we start off by saying Amazon's really big, right. And I share a little bit of the historical journey that I had with them in this front row seat, all the way back in 2003, to where they are now. And then, you know, I share a little bit about my personal story. And Rick really convinced me to do that. And the only reason I did that is because branding and differentiating has become such an important part of the strategy on Amazon. You know, being able to tell your true authentic story, how your brand came about, is, I think, a critical sort of building blocks for success. And so I tell my story, and then and then we go all the way from, you know, the research phase, how do I identify a product. And you know, if you're not sure you think you want to be a product developer, and you're not sure there's some really great steps in the book on how to do that, you know, identify something that you're familiar with, that you're good at, and that you know about, and use that to research the market on Amazon, which you can do, and identify if your idea has a market with Amazon shoppers. And I you know, darious I tell this story about how I thought I had this bright idea, right, I had the way my Steve Jobs product development moment is I was going to develop this, this folding leg air hockey table, kind of a lower end price point. And we were building these air hockey tables that were you know, four foot five foot not very big. And they weren't really furniture pieces. And we determine, hey, moms and dads don't want to see this thing. They want to be able to fold up the legs slide out of the bed or put it in the closet and then bring it out whenever they want to play and put it away. Right. So I developed this thing I spent a fortune of doing it. We landed you know, several containers, we launched them on Amazon. And then we heard crickets. Right idea that I thought was so brilliant Amazon shoppers didn't care about. And they weren't interested in all that buying a folding leg or hockey table. They wanted one that was more stable. And so I ate it right. So after that experience, I know I described how I learned how to estimate what the market size with the monthly revenue and quantity sold of the best sellers on Amazon. We use this all you know 999 checkout trick. And now you can you can hire you can you can pay for Chrome extensions like helium 10, or Jungle Scout. And you can click on the best sellers in the category and you can find out what they're doing in sales. And so, you know, I tell I tell potential entrepreneurs all the time. You may love your idea, but your idea is no good if there's no market for it. And so when it comes to Amazon, there's not a discovery channel, you need to be in categories where shoppers are already looking for products like yours, make yours different, make it better, make it stand out. So that's that's a really important piece right there. I just want to highlight a little bit more Or, if you're coming up with a new idea that requires the consuming public to be educated on, Amazon isn't your channel, and you've got to go find some big events, investors, and find a recces ra that can put together some big TV campaigns, or some, you know, some Kickstarter and some Instagram campaigns to build up and train an audience that your new product solves a problem that consumers didn't know they had. That's a great place to do that Amazon is not until picking the right product or the right product mix is really, I don't wanna say half the battle, but it's at least a third of the battle. Right?
Darius 25:33 Well, it's the most important part to get started, you know, you should not get started without doing that at all.
Jason 25:41 Yeah, absolutely. I mean, otherwise, if you don't do that market research, and you don't know what you're getting yourselves into, and you don't understand the competition. And what's so great about Amazon, you can go in to the best selling competitors and read all their negative reviews and find out what's wrong with them.
Darius 25:58 When you trust the reviews, can you trust you make it better? Can you trust the reviews?
Jason 26:04 Well, I don't think you can trust all the reviews, certainly. But there's definitely some themes that are obvious that their shoppers right. Okay, now, there's definitely a lot of illegal activity going on. And I say the word illegal specifically because it violates FTC laws. But it certainly you can get a theme.
Darius 26:26 I think you need to become like, like about a product. Yeah, trend, you all of us are becoming better at detecting fake reviews somewhat somehow. Exactly. I can say all of us, most of us. Yeah.
Jason 26:41 Yeah, look, I use, I use a company just for quick, quick analysis called fake spot.com. And they algorithmically will take a look at a listing and tell you what they think how many what percentage of the reviews are authentic and real. And I think that's a great, great tool that's gonna take it with a grain of salt but fake spot.com is
Darius 27:02 that fake spot? Okay.
Jason 27:04 Yeah. And so then, you know, once you identify a product to make you have identified that there's a market literally break down how to get it made, where to go, you know, how to find data, how to find a factory, how to vet a factory, how to put together your, your QA or your, your product quality systems in place.
Darius 27:25 And what do you do this effective ways to do this? Is this pretty much on like Alibaba? And you do this or
Jason 27:31 No, I never I never did that. I never used Alibaba although I know that you know, since I was doing product development, Alibaba has come a long way. But the reason I didn't like Alibaba is that most of the time you weren't really dealing with the direct with the factory you were dealing with one or two layers of agencies or resellers and I always wanted to have a direct relationship directly with the factory. So what I did is I use the you know, panjiva PANJ, II va.com panjiva aggregates customs data. So you could go into Pangea and you can do a search for air hockey tables. And in Pangea, it will tell you which factories are importing and exporting the commodity air hockey tables or game tables and so then you know exactly where you know this product is coming from you could reach out to the factory directly speak to them develop a relationship and and have them make your your your different unique product and so I like using customs data. There's a if you want to use us manufactured goods we we made stuff here in the us all over the world. Italy, Germany, you name it. Vietnam, Pakistan, Bangladesh, wherever but but here the United States there's a great.com called Thomas net, th o ma s net.com.
Darius 28:55 Yeah, I remember it used to be like
Jason 28:57 right here United States and so that's a good first step sometimes when you're looking to develop the product
Darius 29:02 Okay, is that like the what used to be the Thomas register?
Jason 29:08 I believe so. Yeah, they used to sell this thick book now they're online I think they have the book too but I've always known it as Thomas net calm. But you know, that's that's a great resource to find a factory and to get it made.
Darius 29:22 Okay, so that's the next step to get your product made and you get it landed and it's you know, good quality.
Jason 29:26 We go through all of the steps on how to get it listed and how best to listed and then how to drive traffic and how to do your first FBA order. I mean, it's really a how to and it really is in the final analysis. It's really an ode to the Amazon, third party seller. And you know, I mentioned that in the introduction. I mean, this there is I don't believe Amazon would be what it is today. nor will they continue to be what they are in the future. Without Third Party seller, the third party sellers product knowledge, their their their grits, their capital, right? I mean, you think about this for a second, Amazon retail has 15 million skews, which is a lot. Right? The third party sellers bring half a billion skews to the table. The selection, the capital, if Amazon fired every third party seller tomorrow, they wouldn't be able to hire enough people to do the work required to get those half a billion skews back up on the site. And so that's that's the jungle. It's like, Look, do you want to be a seller? It ain't easy. But this is how you do it. And it's also like an ode to the third party sellers who've made Amazon what it is today, in my opinion.
Darius 30:42 Yeah, yeah. So definitely, I think an Amazon tried a couple of different things before the the third party marketplace actually caught on. I think they had like z shops initially and then. And I actually one of my buddies. His name is john Rossman. He wrote the book to Amazon way. And he was the director at Amazon who helped launch the marketplace in 2003. Type two, three timeframe. So we play squash together. But yeah, yeah, he's I mean, so I mean, yeah. Well, he says, what were you are you based out of urine? I'm in Los Angeles. Oh, LA. Okay. So he, he lives in Bellevue. But he also comes to the Southern California as well, he's. So
Jason 31:38 I go up to Seattle all the time. I'm actually, I'm a regular contributor on the geek wire podcast. So once I get my second shot, I'm looking forward to going up and meeting those guys.
Darius 31:47 Oh, nice. Yeah. So. So the now what do you what do you see coming up? As far as I guess the relationship between Amazon and its third party sellers? Are they? Are you seeing any changes? Or are you hoping for detecting and how do Amazon's third party sellers actually communicate with Amazon? As far as like, What? You know, what if they have issues or they have they want things to improve?
Jason 32:18 Well, I tell you, the relationship between the third party seller and Amazon has gotten considerably worse in the last several years. And I can't tell you how many sellers I know or colleagues that I know, who used to be Amazon's biggest, biggest advocate, who have nothing but negative things to say about how things are going with their their relationship with Amazon, if there is such a thing. You know, certainly the margins is part of it. But Amazon in the last several years have really unleashed a lot of AI bots that are really wreaked havoc on sellers. You know, they always start with good intentions, like, you know, they want to, you want to tighten up and minimize counterfeiting, or they want to take down listings that are violating FTC rules. But there's so many false positives with all of these systems, that it really has become, like, even in my agency, when I started my agency, just two years ago, I didn't have a listing health department, I didn't need one. But now there isn't a week that goes by where one of our clients listings isn't taken down for a reason that it shouldn't be taken down for. I mean, I you know, a sort of a famous one is, you know, clients got a backpack, there's no antimicrobial anywhere in it. It's got a bad pump, but it's been identified as a pesticide that gets taken down, right. And the process to get that product back up once the AI buds have identified as a pesticide is a nightmare. And so we we have a whole department now, that all they do all day is just, you know, work with Amazon to try to get the listings back up. And so, look, I think that, um, you know, I'm go I go all the way back in 2003. It's 2021. I can't imagine a time over the last nearly 20 years where I I've seen as many sellers as unhappy with Amazon is that as I do today,
Darius 34:19 so who are Amazon is supposed to be listening to this.
Jason 34:26 Well, certainly, if you talk to any seller, they'll tell you, nobody is listening. nobody's listening at all. And so, you know, seller support has been created. You create a ticket through through seller support. It used to be called the TAM. And you ask a question, and you get an answer to something that wasn't asked, hey, the seller support is really awful. It's at an all time low. And you can sit on Dharmesh meters and charge I think of seller seller experience and then certainly Jeff Wilkie just stepped down but now David Clark has moved into the global role where he's in charge of calm. But I look, I don't think this is an issue of where management doesn't care. I think they're overwhelmed. I think they're understaffed. Amazon is a million workers. They need 3 million more in order to take care of the mess that they've created on this third party marketplace. In my opinion.
Darius 35:24 Yeah, I mean, I'm sure read automated and look,
Jason 35:27 yeah, you know, this better than anybody does. AI is a six year old, is understand nuance. It doesn't understand when things go wrong. And you know, if you're a developer, if you have something that works 99.9% of the time, or 98% of the time, that's pretty good. But 2% of 2 million sellers is a very big number of unhappy sellers when things go awry, right.
Darius 35:50 Yeah, yeah, I mean, I definitely agree that it's not that they don't care, they care very much. It's just that it doesn't matter how much you care. What matters is what the customers are saying, and what they feel, you know, I mean, I can care as much as I want. But if I'm not doing a good job, or I'm not doing enough, that's going to come back and haunt me. And that's what, you know, so. So I'm, I'm kind of like surprised I heard some of this a couple of years ago when I did another interview with another agency. And I was hoping that things have actually gotten better, but it doesn't seem like it.
Jason 36:32 I think they've gotten factors worse, much, much worse. And you know, I hope that things will change. There's a new leadership in town now. And I just don't see. Well, I don't see any. So I'll give you another example. Or given that you were in prime, right. So you know about FBA? Yes. So Monday, Amazon rolled out an entirely new system, in terms of how it allows sellers to send inventory into Amazon, they were doing these per skew per asen inventory limits. And then they overnight, they change it to quantity that over your entire catalog that you can send to FBA at a given time. And they said we made this change, you're welcome. They did that overnight. And the day before, there were hundreds of 1000s of sellers who were making plans as if they were going to be under, you know, initial individuals who limits and so they were sending big amounts of inventory. And an overnight without any word from Amazon. All of a sudden, many of those shipments are getting either rejected, denied or fined intensely. And they can't send inventory anymore. It's like this is this is my biggest long term complaint with the way third party sellers are treated. There's no notice, Amazon makes changes, it appears as if they're not communicating with sellers to ask them how they will, this will impact their business. And the worst of all, they're not giving them 30 days, 60 days, 90 days to adjust to these new changes, they just flip a switch and hope for the best. And that is not a good strategy. It's not a good strategy for any company of any size. And it's particularly not a good strategy for a company that is dependent. And yes, I said it. Amazon is dependent on third party sellers for their success. It's not a good way to treat them. And so that's my biggest complaint with them today, their lack of communication, or lack of ability to give sellers time and opportunity to adjust to these changes. And this affects people's payroll. Right. Yes, affect small businesses. Yeah, a million of them in the United States. And it's just, you know, in my opinion is not okay. And I talk a little bit about that in the book as well. There's
Darius 38:44 Okay, so is what is their what's the department? So I mean, the marketplace is is a huge organization in Amazon. I'm trying to think what is a because I'm seriously thinking about sending this interview to some of my contacts. Great Amazon,
Jason 39:01 and I'd be happy to follow up and talk with them and give them real world example. Yeah,
Darius 39:05 yeah, I mean, that is, at least they need to know across
Jason 39:07 the board, it's FBA department. It's a you know, it's Brand Registry. Now, they've made a lot of big changes in Brand Registry this year, which has been a challenge. Again, no communication. You know, certainly seller support is a real challenge these days. I mean, communication is
Darius 39:24 the number one job of Product Manager. So I'm really disappointed. I mean, if it's, you know, if that's really where it's the breakdown is, is it the system that like really not good? Okay.
Jason 39:41 Yeah, there's there's there's multiple levels of breakdown as far as the stellar community is concerned. And I talked to him all day long every day. And I'll give an example. There's I'm also on the board for the prosper show, which is a big show for Amazon sellers and one of the first in my opinion, the best of its kind We did an online forum where we were going to get together with sellers of different sizes and talk about best practices. So it wasn't a huge group. But you know, it's about a dozen or so people in my particular subgroup. And we said, okay, we're going to talk about what's you know, what's best practices in terms of driving traffic? And we almost didn't get to any best practices in Do you know why there is every single seller on the call, when it came time for them to talk, how they were talking about is how frustrated they were with what with one thing or another, that was happening with Amazon. And I was like, wow, instead of calling this Think Tank, we should call it shrimp tank, because everyone was really sitting on the couch. There is like, really venting their frustrations with what they've been experiencing as a seller. And it's, you know,
Darius 40:48 it's getting worse. So let's, yeah, let's, let's change the change to the other side. And let's say if you were in charge of the third party seller, organization, or in a system at Amazon, what would you do?
Jason 41:06 Well, the problem is so bad now. I have a little headphone issue there. Can you still hear me? Derek?
Darius 41:14 Yeah, yeah, I mean, I'm sure I'm sorry, I put you on the spot. But I want to start thinking about Yeah, like,
Jason 41:22 it's always hard from the outside looking in to see just what's going on. I can tell you, you know, what we're experiencing as an agency and what sellers are experiencing and some of the frustrations. But when I look at this, that it just feels like they're severely understaffed seller support. The people who are sort of the first line of defense, whenever there's a problem with a listing, etc. are not as let me just say, they're not as educated on how the third party marketplace platform works, as era has gone by, right? I mean, sometimes you can't even understand the sentence that's been written. And the response, that, you know, it's just so grammatically poor, you don't really understand what's been been said. And so, I mean, I think immediate thing would be, start over, retrain every one of those support people and find out from them just how understaffed they are. Because I'm certain that a lot of these initial tickets because there's so many of them, there's so many problems, the AI systems are screening in them, and you know, they're getting overwhelmed. But they're not adapting fast enough. And there aren't enough people there to handle all of the problems that are created many times created by Amazon changes.
Darius 42:49 So two changes so far that we're talking about one is better communicate with the seller community on changes and give them time to adapt to adapt. Okay, so the second one is, increase the size of the support team and better train them and better track, for example, success in responding to requests.
Jason 43:15 Yeah, absolutely. I mean, I can't tell you how many times we sometimes will do the click to call and they'll call our team. And the representative on the other end goes, I have no idea how to solve your problem. I literally have no idea. I get that they'll say that. And you know, that's kind of a problem.
Darius 43:35 Yeah, I mean, it's, it's sometimes it's okay to say it, but then they need to say okay, but I know where to go to find out. And I'll get back to you.
Jason 43:43 Yeah, that's the difference. I'll tell you a friend of mine, James Thompson. He was the first account manager for FBA. And he was my sports and outdoors category manager many, many years ago, we became friends ever since I first met him in Seattle. And in James's day, like I hate to talk about my age of heroes until I'm the old guy of Amazon, right? In James's day, you call your category manager and say, Hey, I'm having this problem. I'm certain and other sellers are having the same problem. And, and this is how I think it should be fixed. And James would say, interesting, I wasn't aware of this as a problem. I need to chart I need to talk to this department, that department in third department, I'm going to get answers from them come up with a solution. And I'll come back to you, thank you for giving us this information. Right. But today, in today's world, there's no opportunity and I feel a little bit sympathetic to the seller support team. There's no way for them to communicate with other teams, like was able to be done, you know, 10 years ago, right seven years ago. And and sometimes these problems require a multi layered approach and in seller support clear just don't have the capability to first understand most of the problems but also get you in contact with the people that can solve it.
Darius 45:00 Yeah, well, I think I mean, there is definitely I'm glad that you, you know, you brought this up. And I'll definitely, you know, share this with some of the people that I know. And I think you can still send emails to Jeff right? Is it jeff@amazon.com? or something?
Jason 45:17 You can? Yeah,
Darius 45:19 you absolutely can. And have you tried that
Jason 45:21 we've got most of those emails, but we start on the lower levels, typically. And, you know, sometimes we'll get a response. Sometimes we won't even get a response from those teams. Okay. And my guess is that systems are just so completely overwhelmed. Yeah, tickets are being missed.
Darius 45:36 Well, the pandemic definitely, you know, took Amazon by surprise, as far as the volume, but that doesn't, that's really not an excuse. Yeah, this is not, this is not a short term problem. This has been going on for a long time, way before the pandemic hit.
Jason 45:54 Yeah, look, I just want to I want to emphasize, at the first prosper show that I went to in Salt Lake City, Utah got up there and a roomful of sellers, hundreds and hundreds of sellers, and said, Amazon, the best thing out there, forget about Ebo forget about, I mean, you know, you really have to ask yourself, if you really want to drive sales to your own website, because Amazon is the best thing going, I list the same product at the same price with the same copy the same images, everything on Amazon, my own website at Walmart, Sears New Age jet, all the other marketplaces. You know what, for the exact same product, Amazon does 10 times what everyone else does. And they take care of and they listen to you. And I haven't said that in years. There was a time in the past. And I can't tell you, especially the older the seller you talk to they just say it's it's just not what it was. And it seems to be getting worse. And and, you know, I probably would would say that there is a calculus in here, Amazon's like, well go somewhere else. And you can't go somewhere else and replace the Amazon sales, right? Because they're that big and powerful. Which is probably why this isn't necessarily a priority for them. But again, that's that's not an excuse.
Darius 47:03 That's not the Amazon that I know. I mean, they are customer obsessed, and sellers are one of their customers. Well,
Jason 47:11 that would be a big pronouncement, I would love to hear that in an annual newsletter. But the Amazon seller is a big customer
Darius 47:19 of the day, not Amazon,
Jason 47:21 like it's driving more profit dollars than any other customer they have, including AWS. And, and I would love them to pronounce that and to treat and share some of that customer obsession with the Amazon saw in my opinion, that just doesn't happen.
Darius 47:34 Okay. All right. Well, it's good to know. And we I think, you know, I think it's valuable, really, you know, I mean, that co system for millions of people that are basing their livelihoods and their employees livelihoods on the system and Amazon I that I know is like genuinely interested in helping you know, their customers. So let's hope that things you know, do change.
Jason 48:03 Let's get some conversation. Yeah, I'd be happy to join you on Yeah, yeah.
Darius 48:07 Yeah. So let's, you know, before we leave, I want to talk about some another phenomenon that I'm seeing, and I'm sure you have you heard of this company called terrazza. rasio. Oh, thrashy Oh, sure. rasio
Jason 48:20 billion dollar the billion dollar dress? Yeah,
Darius 48:22 yeah. I mean, now they've got competition too. But it's like, they're buying up, you know, brands, FBA brands, that's all they do. Yeah. What do you think about that?
Jason 48:35 So this space is really exciting for us. And in full disclosure, I'm on the board of union brands, one of the 40 big aggregators that burst onto the scene in the last year, $3.5 billion, raised probably more than that, in the last 12 months. And, you know, Thrax here has done a great job, they wouldn't sometimes there's their SEO wouldn't even buy a company, they'd buy a listing to buy one product, right? And they were wildly successful and aggregating all of their acquisitions into the one number Ella, and they've got a billion dollar valuation, I think they themselves are raised a billion dollars. And so it's interesting. I've talked to a lot of aggregators in the space. And many of them have different strategies. Some of them say, we're going to buy these micro brands, we're going to develop them and hold them. And, you know, on my on my day to geekwire podcasts that I've been a regular contributor to, we interview foreign brands at in New York, and that's their strategy, they see themselves, they finance themselves to CPG for the modern age, right? They want to buy these micro brands, 10 2030 of them and grow them and hold them forever. Others want to buy them double and triple them, and then sell them. Think through SEO. if they haven't already, they'll probably announce, you know, an IPO through spec or something like that, right? That they're done. Following on a path to IPO, one way or another. And what happens with these brand stories is very interesting. So FBA makes it possible for small mom and pops employee, one to 30 sized companies really scale their business without having to worry about fulfillments. That's the good part. But there always reaches a point with the 7 million 1,000,010 million 20 million. And it becomes really hard to raise capital to a feed the ads, right the ad system, to pay for ads, but also to buy enough inventory to continue to grow, as you know better than anybody does. Growth is expensive. And it requires cash up front, to land containers of new products and get them going and investment to get them ranked. And so these, these, these sellers in the seven figure range a year really kind of hit a ceiling, and it's hard for them to raise money. So enter the aggregators, the aggregator advisor, million dollar business, a $2 million business, they don't have capital constraints, they can double their inventory overnight, they can do skew pipeline expansion. And they can take your ad spend as a percentage of sale from 3% to 13 15%. Right and still make money and really accelerate the growth of these brands. And so it's sort of a win win. I think this is a really nice develop, I don't know how what Amazon feels about it areas, I'd love to get their opinion on it. But this is great for sellers who have really, you know, broke their ass to build a great brand and a great business over the years and have an opportunity to cash out and to take a year off and recover from, from the life of an Amazon seller with some, you know, some good money in their pocket. And it's a great opportunity for folks who can raise money to come in and Institute some best practices, but also free up capital to grow. So it's a win win. I love I love what's happening in the market. I wish I would have held on two more years before I had my exit Doris, I would have a much, much happier payoff.
Darius 52:07 Well, you know, you can always do another one.
Jason 52:10 That's right. That's right. I'm happy in the picks and shovels business, right. I love doing this agency business because it this is what gets me up every day. I love helping entrepreneurs and brands have success on Amazon. It's energizing and motivating.
Darius 52:24 Yeah. Well, I mean, this is very interesting. I mean, just a point that you made. And then you know, we have a guest that wants to speak in a minute, we'll bring him in. What if the rasio or i think i think i'm pronouncing it correctly? Yeah,
Jason 52:40 I think originally they were thrass.io. But no, everyone just
Darius 52:46 tries to or another company. Let's say for example, they buy 1000 FBA businesses. And they become so big that they have they have a massive impact on the Amazon Marketplace. And they can negotiate things differently. That would be an interesting dynamic.
Jason 53:12 Well, you know, it is interesting. And there are some billion dollar brands take anchor, for example, a nk er, it's out there. And they're, they're, you know, they're the first billion dollar brand that launched as an Amazon first company. And there's some other ones out there like pharma packs that are very, very big. They certainly have account manager status. But I would question what real concessions they get with their size, I just don't know that Amazon's interested in those conversations really, right. I mean, they like growth, they like expansion and their platform there is you know, this, the vasos used to walk around headquarters and say, oh, pw, the way we scale is through other people's work. And so I don't know, frankly, they like the idea of having too many billion dollar brands on the platform. I think they probably would prefer to have, you know, another another, you know, 10,000 to 100,000 doing eight figures a year.
Darius 54:07 No, that's what I'm talking about. I'm talking about somebody that owns 1000 small brands.
Jason 54:14 So you got the SEO?
Darius 54:16 Yeah, that's what I'm building.
Jason 54:19 My my only point Gary's was I don't know if they're gonna get additional treatment from Amazon.