Interview with Astound Commerce on Creating Modern Customer Experiences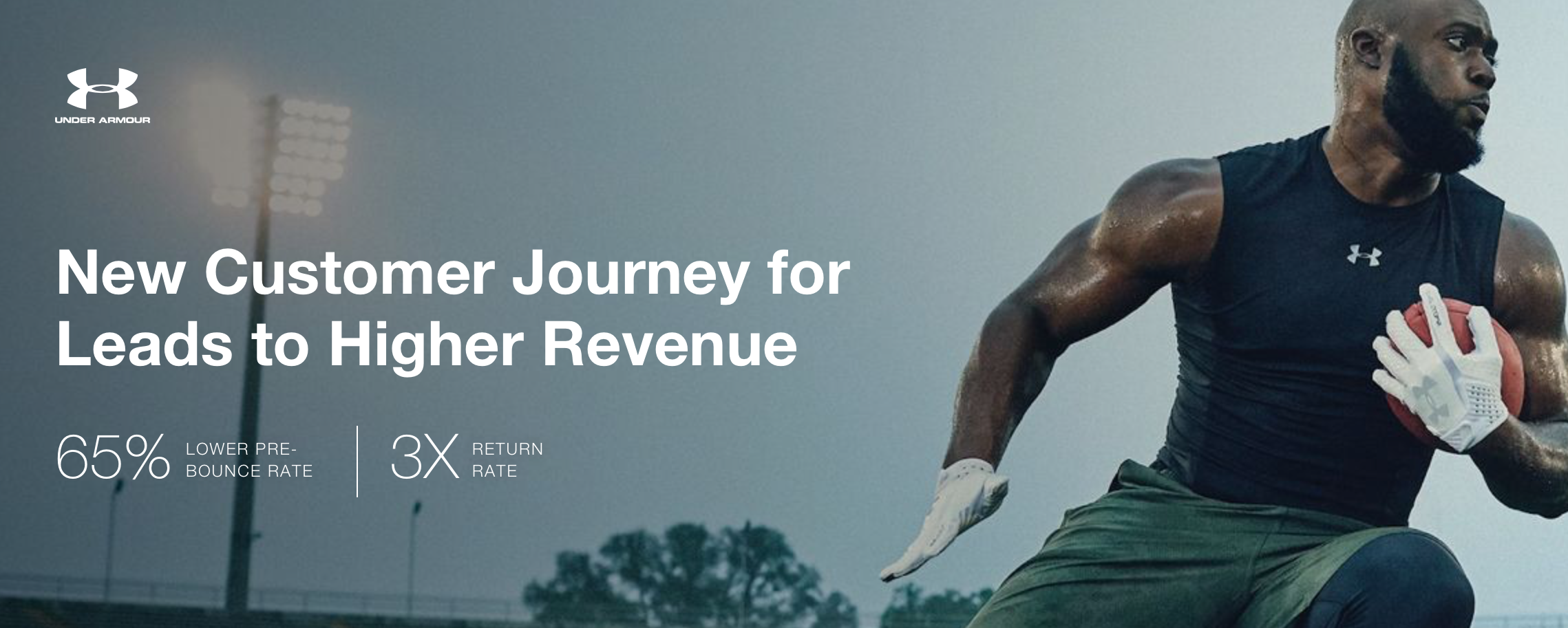 Interview with Astound Commerce on Creating Modern Customer Experiences
TRANSCRIPT:
Darius 0:01 Welcome to the retail tech podcast where we speak with leaders and entrepreneurs involved in all aspects of retail and commerce. I'm very specifically the host and producer. This interview is being recorded on clubhouse and will be published on retail tech podcast.com. After the first set of questions, we will be talking with the audience. So if you're interested, please stay on. And we're gonna bring you up on stage so you can ask our guests questions. Today I'm speaking with Kylie Magno, and Blair Campbell, from astound commerce. They work with brands to create custom customer experiences for the modern consumer. How are you today?
Blair 0:53 Doing great. Thank you for having us. Great.
Darius 0:55 Thanks. Hi. So Blair, and Kylie. So you can take turns in giving us a little background on yourself, and then we'll talk about a sound.
Blair 1:10 Sure, well, my name is Blair Campbell. As he said, I'm the editor in chief at astound commerce, and I manage content and communications for the company and essentially about the company. So any, anything that explains to the world, how we work with different brands to maximize business value with different customer touchpoints, that kind of thing. And Kylie and I work together on the research component of what we do. She's our senior research analyst and produces great work about how consumers are interacting with brands today. It's obviously a very strange time for retail and an exciting one. And so Kylie has been doing some really interesting work in the past year in that space. Great,
Kylee 2:00 yes. As Blair mentioned, I'm one of the analysts that is down. And we really pride ourselves. For doing some great research, we do a lot of consumer research, and we've come from it come from a consumer standpoint. So it's really like what the customer wants, what the customer needs, and, and you know, how their buying decisions, and their buying journey is changing and morphing over time.
Darius 2:27 Okay, great. So let's talk a little bit about what sound astound does, is it a, an agency, system integrator, both
Blair 2:42 both and more, I would say, we like the term specialist and talk our talk about ourselves as digital commerce specialists. There's a systems integration piece, which is very much the sort of route of the company, it was founded in that vein, but it's grown since that time to really embrace the front end and back end experiences for the consumers. So it's the entire digital commerce experience that we partner with brands to develop.
Darius 3:15 Okay. And just looking at the brief overview, I see that so it says that you generate and capture customer demand. So that's probably the additional one at some of the additional parts of what the typical si would do.
Blair 3:38 Exactly, yes, no, we very much are engaged in the work of generating convenient consumer demand, add the first touch point that a customer has with, with a website with a social channel with a physical store, wherever it is, we're trying to create an omni channel experience that really sees who the customer is personalized his experiences and then sees them through that customer journey to the point of transaction and beyond.
Darius 4:10 Okay, the company is based in the US.
Blair 4:15 That's right. We're headquartered in the Bay Area, but we've got offices all over the world and a huge force in Ukraine and also many employees in Colombia.
Darius 4:29 Oh, okay. Interesting. Yeah, I guess 1300 strong. Right. Okay.
Blair 4:39 With that number went up. Recently, we recently acquired a performance marketing firm called market force. And so that took us from from 1200 to our latest number of 1300.
Darius 4:52 Okay, all right, cool. So, yeah, yeah, it is, as you said, it is an interesting story. For an exciting time in retail, so so are your so you you basically primarily work with retailers, right ecommerce brands. That is that's the specialty of the company correct.
Blair 5:17 We have b2b brands that we work with as well. Also some significant clients in the Alcohol Beverage space. So as CPG brands, so it does extend beyond retail, I think our kind of biggest name clients are retail. And so that's how we tend to sort of show up in the world, but we have a pretty wide range of HLS health and life sciences is is a big vertical for us as well. So it extends pretty far beyond retail, but I think that's probably where we get the most kind of public recognition.
Darius 5:52 Okay, and what's the relationship with Salesforce?
Blair 5:59 So we're a major Salesforce implementation partner. And so that's we we work, you know, the vast majority of our projects, our Salesforce projects, so they're, you know, they're obviously an incredibly important partner to us. And our, our digital commerce experts are all across the board, Salesforce experts, you know, with the certifications to show for that.
Darius 6:27 Okay, so yeah, I like to actually I have an interview with Michelle grant, I don't know if you know her, she's now a part of Salesforce as well. Coming up. Yeah, so I'm really interested to learn more about sales forces, retail offerings. So we can maybe touch on that as well, maybe as an example of maybe a couple of the projects or clients. But before we do that, let's talk about some of the research that Kylie has found.
Blair 7:06 Sure, probably the want to just do a brief introduction to our most recent report.
Kylee 7:13 Sure. So the most recent report, we surveyed 1000 Global consumers this January, across North America, Europe and the Middle East. And we really wanted to gain insight and how their digital habits and sentiments have evolved over the pandemic. And what we found were there were four consumer centric digital commerce disruptions, that we found that brands really need to implement in order to drive revenue and foster loyalty, you know, now and beyond into the future. So things that, you know, consumers are really looking for and lacking and found that, you know, there are different buying habits have changed during the pandemic.
Darius 8:01 Okay, let's talk about that. Listen to the those four findings.
Kylee 8:09 Okay, the first one we found was flexible and contactless payment options
Unknown Speaker 8:15 were key.
Kylee 8:17 So of the fit of the 1000 people that we serve a globally 58% of those said that they will be more likely to purchase from a brand online if they offer flexible payment plans. So what we're seeing is, through the pandemic, people weren't able to get into stores, they were on lockdown. They were, they didn't want to they wanted to go cashless, they didn't really want to know how COVID was being transferred. So different payment options, were becoming more important to them. So we saw that, you know, people weren't really they were buying the necessities, and they weren't buying, you know, things that weren't on the list that they had to buy. So things like flexible payment plans, like klarna and afterpay. were becoming more important to people because they didn't have they didn't have the funds, they immediate funds to pay for things so they wanted that payment type of offering. So people who are offering that we're getting more of the of the retail sales dollars. Okay, so customer, the clients, the consumers really appreciated that.
Darius 9:38 Okay, any kind of like product specific questions or like which type of products actually that applies to or is more enticing for consumers? Like high price, low price?
Kylee 9:53 You know, we didn't ask that question specifically. We saw that Really the basics were what people were buying the things that they needed to consume now like groceries and things like that. But we did see, they just stated that they wanted to have the option of being able to use the product now, and have a couple of payment plans, you know, a couple of months to pay it off without having to incur any kind of interest charges. So we did see that things like office supplies, you know, people were buying new computers, they're buying monitors, they were buying office chairs, because people were moving back home to home offices. So, you know, we did see that furniture, things like that, that are more of a higher ticket item. And something that they don't necessarily, they weren't thinking they were going to have to purchase right now. But when they moved home, and they didn't have a home office, and they didn't have all those supplies available, those are the kinds of things that, you know, we started seeing people buying even exercise equipment, you know, people started buying weights and things that they can work out in home, or like systems like the mirror system, so they kind of have a gym inside their home, that were probably things that they didn't really plan for buying. But now they had to. So they had the option of using you know, these payment plans, which really helped people out financially.
Darius 11:31 Yeah, yeah, these are definitely good options. Okay, great. So what's the second?
Unknown Speaker 11:40 One. So within
Kylee 11:44 the flexible payment plans we talked about, there was also like, the whole contactless, you know, so we saw like mid mobile payments were really going up to so 40% of the global shoppers, were using mobile point payments more often since January 2020. So that was another one, it wasn't just the flexible like the after pays, but also those kind of like Venmo and cash apps, because people were using currency less often. So it was also the whole contactless payments. So that was part of the first, you know, the first flexible, like the payment options that we saw. And then the second, the second, disrupter innovation, is really, we're seeing a move to direct to consumer, and social as a channel. So as more people as things were going out of stock, consumers were starting to look to other brands to purchase, because they couldn't go to their normal retailer or brand to make a purchase. So they were really there was no more, you know, brand loyalty or, or merchant loyalty, they were really scrambling to find things where they could. So a lot of direct to consumer brands started selling direct to consumer, or they started doing it with like, third party, like shipped, or those different offerings will that will pick up things and bring it directly to your home. So we're seeing, you know, a shift to that. And the benefit of going direct to consumer is it's allowing the brands have full control. And they own the purchase journey, and not just the product, which was happening in the past. So whereas in the past, they sold it through a third party, and they sell the product. Now, they're also owning all that data that's coming along with the customer. And they can now have a relationship directly with the consumer. Whereas in the past, they didn't. And we see that this is going to be a trend that's going forward. And those those brands that can get their product directly in the hands of a consumer without a middleman are the ones who are really going to come out ahead and win in the end, because they can form that relationship with the consumer and build loyalty and have all that data in order to shape like a personalized experience.
Darius 14:28 So I definitely understand the benefit of direct for the brands. But I'm interested to see what kind of benefits do consumers actually see from having a direct relationship to the brand?
Kylee 14:49 Well, I think in our stats, we saw that 37% of shoppers, so that they purchased directly from Oban more in the next 12 months. And they also feel that it gives them a better experience than shopping from a third party site. And again, I think it's all about the personalization. Because now the brand is going to have information about that shopper. And they can, they can personalize it journey, and they can personalize the offerings, and they can build loyalty, and they can build a relationship with the consumer. So I think the consumer really gets more of a personalized experience. And I think a stronger experience, because they know, you know, if they trust their brand, they know they can go back and their brand will always make it right.
Darius 15:42 Okay. Yeah, so that's one of the things that I think a lot of brands are trying to achieve for retailers is to figure out because consumers are buying different things all the time. So how are they going to have a direct relationship with every one of the brands that they, let's say, for example, I buy sporting, you know, items, could be from Nike and Under Armour, and Puma? Or am I do I really want to have a direct relationship with every single one of these and receive, like emails from them on a regular basis? Or? So that's a question that I have, because, you know, it's like, it can be overwhelming for the consumers.
Kylee 16:33 I guess it depends on how brand loyal you are, if you're someone who, you know, Nike, and Adidas, and Reebok are interchangeable, then you might not want that. But if you're a diehard Nike person, and you collect those shoes, and you want to know when every launch is coming out, and you know, you're on top of it, and you know, you know, you're like a sneaker head, then you're probably going to want that relationship, and you're going to want to know, when you can preorder something or when something new is coming out, and they target you and they know, you know, your buying preferences, I think you would appreciate that. So if you're not loyal to a brand, then it does all become noise. But if you're loyal, I think you really appreciate that personalized service. And that's what people are looking for.
Darius 17:29 Yeah, that's a really good point. And that that relationship is really, really valuable for the brand. So what do they say they, this is interesting, of course, for Nike, it's not that relevant, or you know, these big brands, but they say like, if you have a small brand, and if you have only 1000 dedicated fans, you can actually build a company on something like that you don't need millions to get started.
Unknown Speaker 18:03 Right? So,
Kylee 18:05 right, and that's that, that's part of the other part of that, too, is social as a channel. So we're also seeing that the whole social channel, it's not just about buying on social, but it's about lead generation and nurturing those relationships. So you're seeing a lot of these smaller brands start on on social channels, and tik tok, and, you know, Instagram, and that's kind of where they're building Lego brand awareness and the following, and that's where they're nurturing those relationships. And in our study, 53% of the consumers say they socially connect with brands at least weekly. So you know, they are going to those brands sites, they want to see what's new, they want to see what's interesting. And, you know, like, there was, I guess, partnered with Tick Tock and they wanted to, you know, bring out a new denim line and they weren't sure how to do it, because, you know, it's kind of people weren't going to the stores and they had this denim line and they wanted to, to, you know, bring a huge promotion. So they did it on tik tok. And they nurtured that relationship. And they wanted people to post videos of themselves wearing the newest line of denim in this like, it's like, it's called my denim challenge. And it just encouraged all these users and followers and brand enthusiasm to videotape themselves wearing the brand and doing things and it just like exploded on tik tok. And these, this new denim line just like took off. So, you know, it's just the social of the power of social is huge, too.
Darius 20:00 Yes, yes, definitely. All right, very interesting. So So that's the second one is the move to DTC the direct to consumer and social as a channel.
Kylee 20:12 Right? Right. And then the third one that we identified was really like new technologies like artificial intelligence, QR codes, virtualization, things like that. I think that when people went into stay at home orders, everything became digital first behaviors. And so customers really wanted that interaction. I think they crave that interaction. So a lot of it. You couldn't, you couldn't go into a restaurant or in some areas, you couldn't go into a restaurant, they limited paper, they limited, you know, content. So QR codes, which made their debut what were we saying were like 2012,
Blair 21:06 and woven 90s. And then they sort of had a hit his stride in 2012. And then, and then tanked, and no one cared about them for a while. And now they're that new hot thing again. So it's been an interesting, interesting journey, just to look at what you know, that technology without, without stay at home orders. And what we've all, you know, experienced for the last many months, probably wouldn't have gotten a second life that it's most recently achieved.
Kylee 21:36 And our data showed, in our survey, that a third of the shoppers have increased the frequency in which they use QR codes, you know, within this last 12 months. And, you know, like Blair said, it's something that it was supposed to be the new hottest thing, and then it quickly died out. And now all of a sudden, you're seeing it spiking again. And it was really funny, because my mother in law, she's 18, she called me and said, You know, I need help buying a new phone. And she's got like, an iPhone six. And she's always, you know, it makes phone calls. That's all she needs. She's happy with it. And they said, Oh, why didn't Why do you need a new call phone. And she said, you know, during the last like, six months, you know, since we've been in lockdown, everything is on her phone, and she can't connect with her friends anymore, because she can't do these, like Virtual Phone calls. And like zoom calls, because the technology, you know, is older. And so a lot of these apps that she has to download she can. And then she said, the biggest problem is when she goes out with her boyfriend, she can't use the QR codes to see the menus of the restaurants, because a lot of people now have QR codes, or at least in Chicago up on the windows and use their phone. And that's how you see the menu. And like that was the biggest issue. And she's 80 years old. And she's really not into technology. And she's even, you know, like, all into these QR codes, because she can't, you know, read a menu. So here she is spending a lot of money to upgrade her phone, just so she can like start snapping QR codes all over. That's very interesting. Which is kind of funny.
Darius 23:24 Yeah, it's it's very interesting. So, so QR codes. Yeah, I've also heard that it's definitely becoming more more prevalent. So great. Let's talk about so the What about AR? Have you heard anything about eight? Did you have a question in there about augmented reality?
Kylee 23:53 And we didn't have an exact question about augmented reality, but we what we are finding is that we're seeing it more often and more people are starting to use it. As 5g, compatibility becomes stronger. So as more people are rolling out 5g, and these phones are becoming more innovative. It's kind of propelling that whole experience with augmented reality. And just personally, I've seen a lot of it, you know, where museums had to shut down. They were going online and you could take a virtual tour, you know, or some websites now because you can't go into the store to see things. You know, you can view different pieces of furniture within your room. Or you can write, right you can try and close you can try and make up because, you know, with everything being contactless you can't go into a Sephora and try on different things. No colors of lipstick or foundations. So a lot of that is now AR with your phone, and you can, you know, virtually see it what it looks like on your face so that you can make that decision, the purchase decision right there without having to go into the store.
Darius 25:19 Yeah, that's very interesting. And this is one of the exciting parts of what's happening. Because we are definitely being being pushed almost into being more innovative than just the catalog here is the catalog and go search and figure out what you want.
Kylee 25:41 Exactly, I think now, brands and retailers are figuring out, you know, with stores closing in without having that contact with a customer one on one, they're figuring out new ways, and creative ways, and is really propelling people further with the technology and making them step outside their comfort zone. and think outside the box, which I think is great, because we're seeing a lot of really unique and creative things, you know, happening. And they think they're going to be here for a long term because people like them, you know, it's it's nice when the stores are closed, and you can still, you know, try and foundation just virtually from your, your phone. And it doesn't matter if the stores open or not. You don't have to physically go somewhere to see, you know, what the chairs gonna look like? Or what paint on your wall, you can virtually paint your wall now with different colors and hang pictures. And you know, it's really interesting.
Darius 26:48 It is it is what about live video commerce, live stream commerce, have you seen any data on that?
Kylee 26:58 We're starting to see that more. We did have some, some stats on that, like live streaming shopping, Rose 21%, from May of 2020. That was we did a survey in January of 2020. And then we did it in March of 2020. And then we did it again in May of 2020. While you know COVID was kind of spiking, just to ask people, if they were doing certain, you know, if they were shopping different if they were using different technologies. And we did see that the virtual events, people were attending virtual events 20% more than they had live streaming shopping, Rose 21%. Now in January 20 2021, from May of 2020. So it is getting some momentum. I don't know, you know, if that's gonna carry forward, and if it really applies to everyone, but I know, in retail and apparel, we're seeing it more often. And we're starting to see, you know, you can make virtual appointments with store associates. So it's kind of like the old school clienteling. But now it's all virtually done. And what we're also seeing is some retailers. They have it, it's it's live shopping, but then they also post it on their site, which is kind of interesting. So if you look at a product, and you click on the product page, they might have a video there of a store associate actually holding the product and going through all the features of it for you. Yeah, so so it is almost like live shopping. But it's posted so that you can see a 24 seven, and you don't have to make an appointment.
Darius 29:01 Right, right. Yeah. So you know, I'm seeing live stream video, we actually have a company that does that. You know, we do private live stream video, shopping, not like a QVC style public one. And john has
Blair 29:18 a has a live stream video shopping. Offering as well. That was sort of on the eve of COVID. We were developing that. So it was it was good timing. It's mostly in the US with European brands, but it's called v tail and it's it's similar to what you're describing. It's more of a concierge experience that you can have from your home.
Darius 29:43 Oh, that's great. V tail. I'm gonna look it up.
Blair 29:47 Yeah, details. Just the letter V.
Darius 29:51 All one word. Okay. Okay, cool. And yeah, so definitely people are trying to do different things like even like shoppable videos, like recorded videos, but you can actually click on the products that you see and get more information and maybe add them to cart. So video in general is becoming a lot better for shopping. I mean, that's, that's something that we haven't used a lot in the past. But I, I personally think that we're gonna see a lot more usage and application of recorded and live video for shopping.
Kylee 30:35 I agree. And I think you know, as 5g becomes more prevalent, you know, then there's going to be no glitches and video is going to get better. And they're going to be able to embed all these other technologies within it. And it's just, it's another efficiency for the consumer.
Darius 30:57 Yeah, definitely. All right, so let's talk about the fourth data point.
Kylee 31:04 Okay, the fourth one is the balance of personalization and privacy. So, we saw that 66% of the global shoppers, they worry that their personal information may be exposed while shopping online. But at the same time, 58% of those people surveyed are willing to share their personal information in exchange for a more personalized experience. So it's really well people, consumers want their privacy and they want their information kept secure. If they know, what a brand is going to do with their information, and how they're going to use it, they're more apt to provide it. If if they get a better experience, you know, by giving the information. So I think it really comes down to brands need to be transparent about how they're going to use a customer's information, and how well they're going to protect that information for the consumer.
Darius 32:13 Right. And the fact that consumers are open to share their information, assuming they get some value out of it is very interesting.
Blair 32:25 Wait, it is. And I think we also found that it's, if you, you know, values, and the brand values that a brand expresses are so important right now. And the brand not only needs to communicate really specifically what they're doing to protect privacy, but if they're expressing that your privacy is a core value for them, I think that goes a long way and provides this level of comfort that lets them share more and enable that personalization experience because they they clearly want it and value that.
Darius 33:01 Yeah. So the What about shopping malls? Do you have any research or data about what's happening to the shopping malls? And foot traffic?
Kylee 33:17 We personally don't Oh, sorry.
Blair 33:21 No, no, I was just going to say I mean, we, as Kelly said, we haven't done issued those kinds of questions. But it's also been felt a little soon given that. I mean, things were quite shut down when the questions for this report or issued. I mean, now we're seeing the gradual reopening and reopening gaining some momentum, but I think it'll be really interesting to see the the what's happening, what's going to happen to physical stores. Now that we're approaching full reopening. And whether this reliance on digital remains, or I think Renata Akers, who is our other senior research analyst, had coined a great phrase recently about the future is digital. And it is that morphing of the physical and digital experience that is so key right now. So I'm sure that as we look at shopping mall data, that's going to be obvious that the tie in is going to be crucial.
Darius 34:30 Yeah, I mean, the shopping malls are also almost like being forced into into the commerce equation themselves. Whereas in the past, they would just enable or help retailers get customers to the store. Now they have to do more than that and not only in person anymore.
Blair 34:58 Exactly. The cancer show up, because they they had disappeared from view for an extended period of time and reliance on other channels grew by orders of magnitude. So now, it's, I don't think it's competition so much as alignment. And working on that omni channel experience where the customer is treated the same whether they're in the store or online.
Darius 35:26 And the concept of local or hyperlocal is really also, I think it's still probably one of the biggest gaps in addressing, like consumers needs is to find the best or available products locally. So people when people go online, of course, the companies that have the best resources to advertise and build a presence on search and other areas are going to grab the consumers. And those are typically not local retailers. So that that area is still from what we see is still pretty on addressed in a good way. Um, know what your thoughts are?
Blair 36:23 Well, I currently we did I don't think it was this this survey for this report. But when we were doing when we were heavy, heavily into consumer behavior, in light of the pandemic, surveys, surveys that were totally devoted to that topic. I think we did Didn't we have some data that showed that local brands, even if you weren't leaving your house for anything, there was this surge in buying local? And, and so how that gets the state is, I think, an open question right now.
Kylee 36:57 Right people, people really wanted to support local businesses and buy local. And we're seeing that, you know, in a research we did, people still wanted to do the buy in store, buy online pick up in store, so they wanted to know the inventory of their local stores, and be able to buy, pick it up within a day or two. So I don't think that's going away. I think it's just going to be more important.
Darius 37:30 Right? Yeah, that's, that's another really interesting, exciting part of I think what's going on is strengthening the search capabilities to both the stores and in inventory at the local level. And then combine that with maybe same day delivery returns, everything can be so much, it can be so much faster, actually and better if the local part works more seamlessly.
Kylee 38:05 Correct. And that's one of the things we're looking to track to is, you know, how many retailers actually have like, the geo locations, and then let you shop your store? Or choose a store in the area? To see so you can you can shop local and have that experience while you're shopping online.
Darius 38:31 Right. Yeah. Awesome. So what's coming up for astound for the rest of the year, any new products, new plans?
Blair 38:44 We actually a lot of the questions you asked, I think will show up in our holiday preparedness report, you know, we're we're going to move quickly to a very comprehensive consumer behavior survey that will help brands prepare for the holidays, which again, just like last year, are going to be unlike any recent holiday season. So that's going to be huge astound, we'll be partnering with brands to get ready for it. Our research, we hope will support that efforts. So that's a big thing that's coming up for us. And then, you know, weaving in, as I mentioned, we recently had this acquisition of market force in the area performance marketing, and so weaving in their offerings to our core capabilities. And what we offer our partners will also be, you know, high on the list for the next several months. And we're just trying to do more to get ourselves out there. As you know, a sort of the full service digital commerce agency that we are, as I said, with roots in SI it's important for people to understand our design and our demand, an experienced people capabilities as well. So the technology is what we've always been known for. And so we're, we're showing, as well as we can the full range of what we offer.
Darius 40:16 Okay, great. Yeah. So it's interesting, when you mentioned retail, it seems like, in addition to, to being an agency, and you know, doing si and other things, you're also a product company. So that's your own product, right? retail is your own product. It's,
Blair 40:39 yeah, I guess I use the word offering, because it's part of our I mean, we are a partner more than anything else. And so it's part of what we can bring to a client that we partner with. It's, you know, it's a service offering. But yeah, you know, we've got amazing technologists who can create, you have seen every kind of website have workshopped every kind of project and kind of have been playing with these different solutions. And so detail is is one that we recently brought to market that I think has added a lot of value at a really crucial time.
Darius 41:18 Okay, so it's actually another company's technology, or is it? Okay,
Blair 41:24 yeah, no, it is ours. But I think I was just trying to make the point that we, I would call it a service offering more than a product only because it's part of our whole effort to help brands build their digital commerce experience. So it's one aspect of that experience that we just happen to be the providers of the technology as well as the the partner on helping to create the experience.
Darius 41:52 Okay, and you said that it's used mostly in Europe right now. Yeah,
Blair 41:56 it's, there's a lingerie brand. That's called hunkeler, which is European, and they have the most sort of prominent use case to date of the solution. And they've, they've been doing interesting things with it. So yeah, it rolled out, as I said, it was sort of on the eve of COVID. And so I think brands were not trying a lot of new things. In those months, when the pandemic hit, you know, I think we had we saw such an incredible surge in e commerce demand that for many of our clients, our work consisted of helping them scale in a way that they never expected to have to, which is, you know, at a horrible time, it's a good problem to have. So I think we didn't have a lot of clients clamoring to try this shiny new thing at that moment. But I think, you know, now that things are sort of settling back to normal, we can probably work to get that solution in the works for more brands.
Darius 43:02 Yeah, I'm looking at the website, and I see some really interesting stats, five to 10x conversion rate 38% increase in average order value, engagement rate, satisfaction rate. These are all pretty significant. improvements. Yeah. Yeah.
Blair 43:24 I mean, and that's about live streaming, generally, and I think it does live streaming shopping in generally. And I think that does speak to how valuable that experiences right now.
Darius 43:38 Very interesting. Great, well, it's been a year really great conversation. I am happy to learn more about astound and see how things are shaping up in the future. There is definitely a need for really good agencies and overall partners for brands and retailers to bring them you know, in touch with the, you know, 21st century consumers.
Blair 44:10 Absolutely. We'd love to come back and talk to you about holiday preparedness when the time comes.
Darius 44:16 Sure, let me know when the time is right. And we'll talk about it definitely. All right, thank you very much Blair and tiny, nice meeting you. Bye bye. Bye bye bye.