In this episode I spoke with Kelly Goetsch, Chief Product Officer or commercetools about his take on this year's NRF Retail's Big Show in New York which just closed on Jan 17th.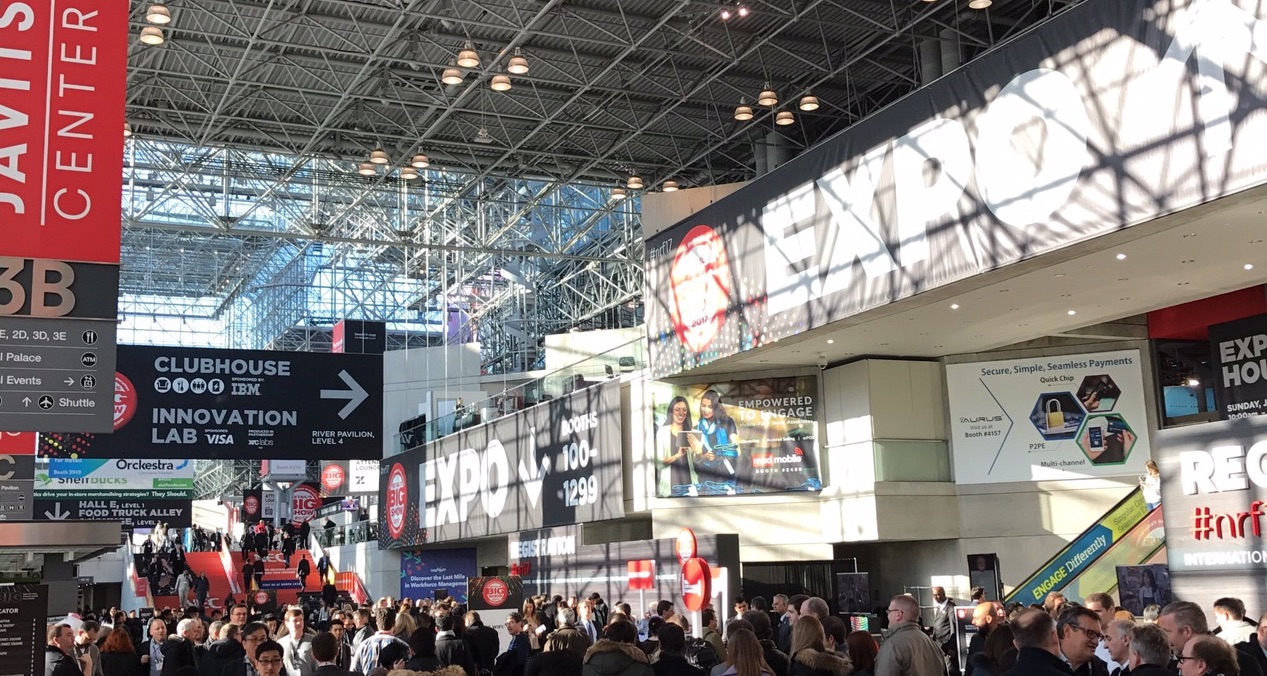 I just returned from the NRF Retail's Big Show in New York and was very impressed by the traffic, the number of companies exhibiting and the execution of the show by the NRF team. The conference was held at a central location in Manhattan, New York, the Javitz Convention Center with many hotels close by and easy access to the public transit options available in New York.
At three days long and with all my walking to different exhibitor booths (conducted over 20 interviews) I got my exercise for the week, but well worth it. If anything I would have liked it to be at least 1 day longer to have more time to meet. It's difficult to get so many of the movers and shakers of the retail industry in one place, an additional day would have provided for even more networking and education.
That said, I know it's a huge effort putting together a conference at this mangitude and I applaud the NRF team in doing a fantastic job.
Kelly had a good overview on the show in his Linkedin article and I was interested to dig indeeper on the points he had raised. Listen as we discuss these topics in more detail:
- How the Big Show is mostly a technology show (with technology being the backbone of any retail operation this is not a surprize and actually good in my view),
- How the role of the retail leadership is changing as it relates to and covers the technology side of the business,
- The continuing progress of retailers to become true omni-channel and the technological advantage the microservices architecture provides on that route,
- Lack of topics such as payments and delivery at the show,
Listen to our discussion on these and many other points for both #NRF17 and retail as a business.
You can connect with Kelly on Linkedin and learn more about Commercetools.