In this interview I discussed the content planned for the NRF 2017 Retail's Big Show with the VP of educational strategies Eric Olson. The Retail's Big show is coming up on Jan 15th at the Javitz convention center in New York.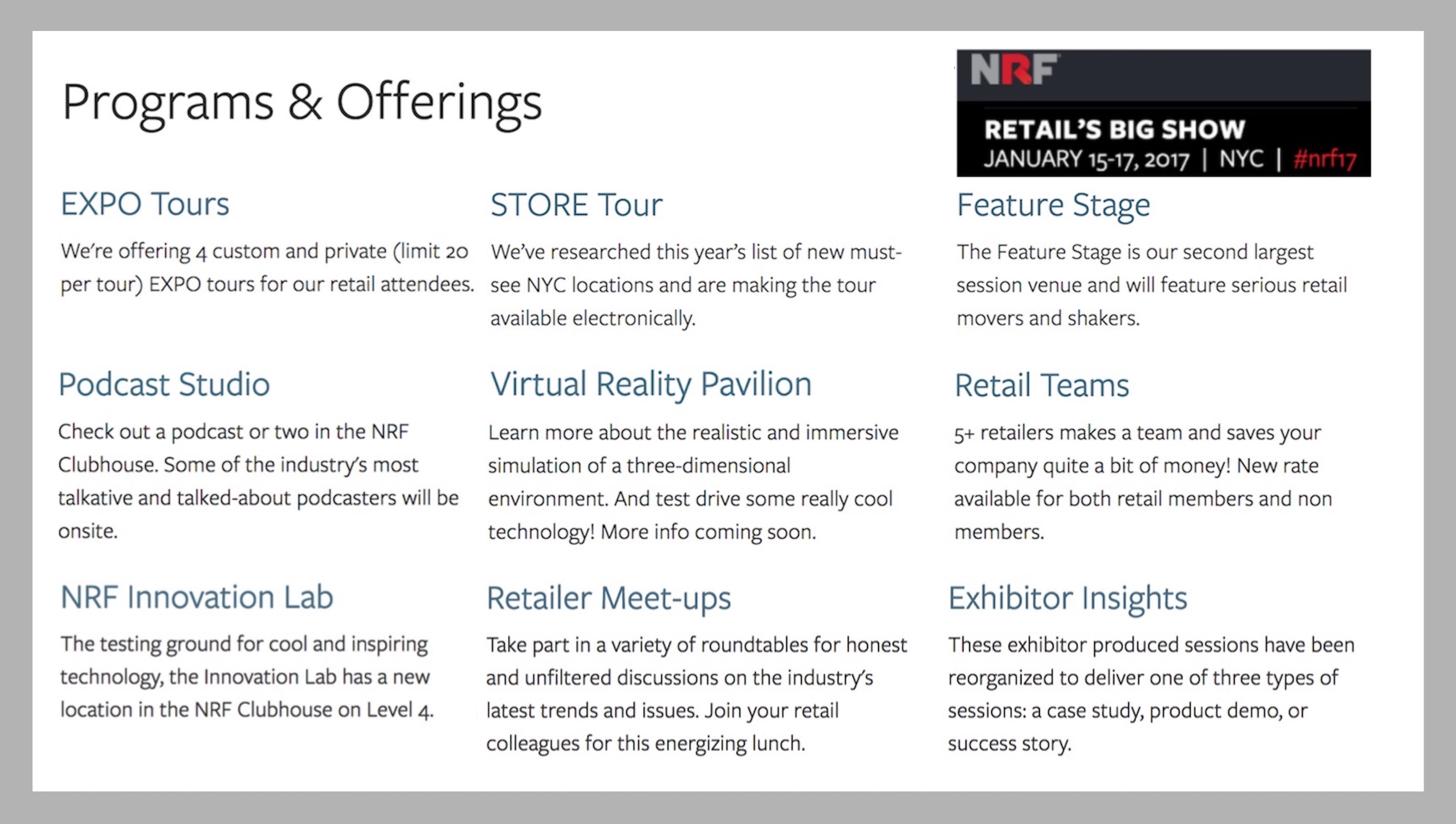 In addition to having over 33,000 attendees, hundreds of exhibitors and a great venue for networking, the Retail's Big Show has if offering an impressive wealth of content-packed sessions for retailers and everyone involved in the retail business.
The different programs include 10 Keynotes including Sir Richard Branson, Macy's CEO, Intel CEO (who decided to talk at NRF this year instead of CES) and several more insutry heavy weights.
In addition on the Feature Stage there are multiple sessions covering the global aspect of retail, managing change, Data and other topics, and
The Breakout sessions go deeper into tactical information on how to manage the in-store experience, globalization, stores of the future, effect of the global economic forces and generational changes such as Gen Z.
If you work in any aspect of retail this is one of the MUST ATTEND conference in the year and I highly recommend considering it.