In this podcast interview I speak with mode.ai CEO Eitan Sharon on shopping bots and future of Artificial Intelligence in ecommerce and retail.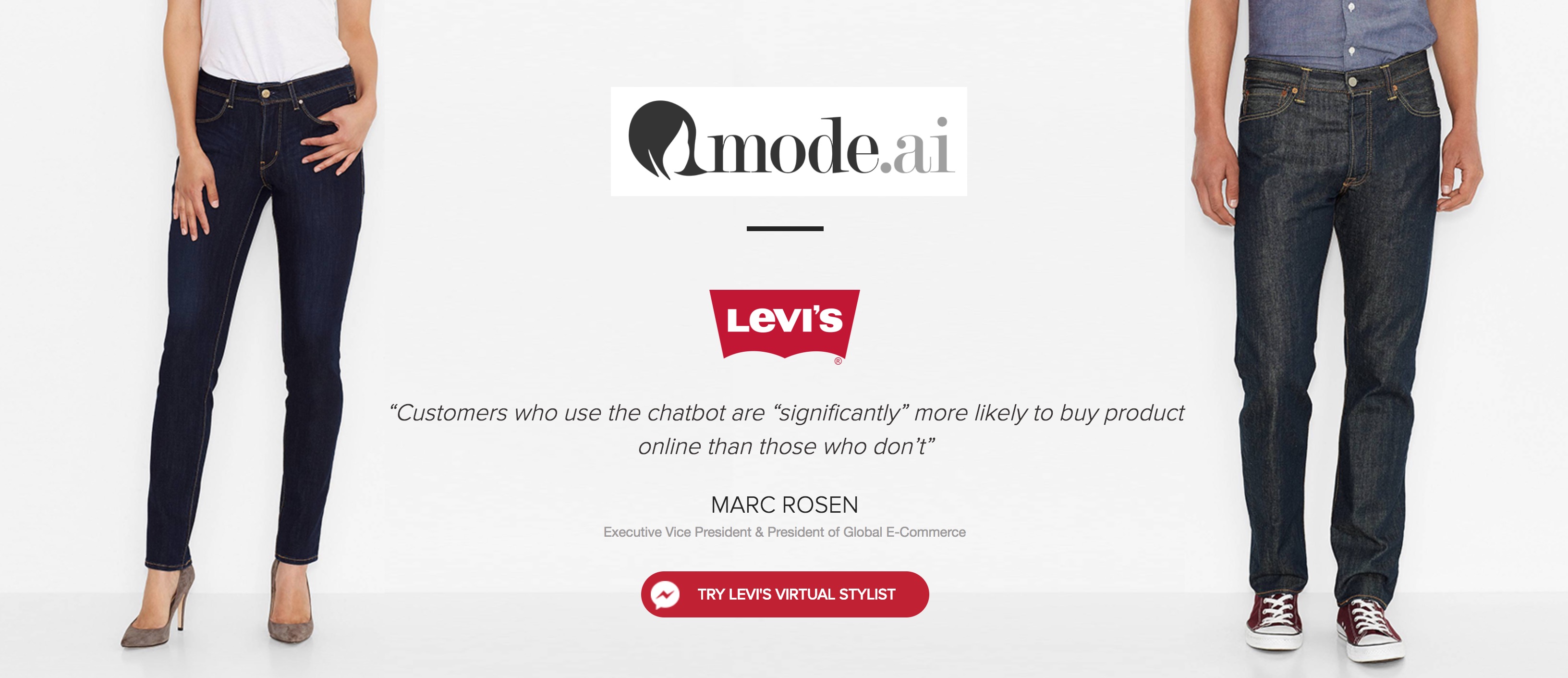 Artificial Intelligence (AI) and Machine Learning (ML) are making a big impact in how brands and retailers online and offline engaging and serving shoppers. The key to a successful engagement is for the shopper to not see the complication (and it it very complicated tech working in the back..) and feel they are being served by a human being that understands them while not actually talking with a human being!
I have mixed feelings about the total elimination of humans from the retail and commerce equation, not for sentimental reasons but mainly based on human psychology and performance / ROI of what a good sales person can bring to the engagement than AI can not and is far from it.
That said, there are things that AI can do that a real human can never do so the ultimate solution is a combination, a mashup of the best of both world. We have started the journey and companies large and small are pushing the boundaries every single day.
Mode.ai is one of the startups that I am happy to have run into which is innovating in the Conversational Commerce space using AI and adding a few other aspects of communication including Visual images and video recognition, NLP (Natural language Processing) and chat (conversation) into a very interesting and powerful combination.
I hope you enjoy this discussion I had with Eitan Sharon, CEO of the company and you can see some of the key point I took away below. As always if you like the work here please forward to your friends and subscribe to the email newsletter.
Key takeaways:
- Mode.ai is a chatbot facilitating shopping in a visual way. This is a different channel of engaging with shoppers with the goal of getting as close as possible to an in-store visit.
- The AI is not just reading chat messages but also reading and interpreting all the images to mix language + Visual + conversation. By bringing these different aspects together into one bot (or experience) the shopper is understood better and ultimately served better.
- The first public implementation of mode.ai technology is with Levi Strauss and Co. where the company reports has provided a better performance than all the other touch points with their customers. This is very impressive and a valuable data point for future investment for LSCO and other retailers.
- Key for mode.ai, and other shopper engagement solutions, is to take as many input formats from the shopper as possible and not be limited to only chat, or only images or video which are not a really complete conversation by themselves.
- Retailers are learning the new technology and how shoppers react to them by testing and adapting every day. The integration of AI into retail is really just beginning and the retail field is hungry to help customer in as many ways as possible so the future is bright, as long as retailers stay hungry and have the Day 1 mentality.
- The Implementation of mode.ai into a new customer starts with a POC which typically takes only a couple of weeks according to Eitan. This is very quick and only possible because they use the API and service oriented design on both ends. Typically the customer provides a product and other related API feed to mode.ai, but they can also take the data from the website. After the POC is provided the actual implementation can go thru much faster based on what was learned during the POC.
- I asked Eitan about collaborating with TrueFit which is another company I have interviewed since they are also a part of the Levi's shopping experience. It's a great thing that they have actually integrated TrueFit into the mode.ai bot so the customer will get a more complete service from one interaction - this is a major point and it tells me they are really focused on serving the customer.
- We also discussed the overall experience of customers on digital touch points and the fact there are often too many things presented to customers adding more confusion instead of helping. We agreed this is a challenge retailers need to address to help customers thru the "Discovery" process while not bombarding them with too many options, which are often not even connected or integrated.
- Also discussed the voice shopping metho with Alexa, Google and others.
- Last but not least I asked again about how humans are learning to have conversations with each other without having interaction all the while yearning for more interaction. Technology has the potential to do both - connect and separate humans from each other. The AI space is where the most fundamental impact is being made on that front and we all have a responsibility and care to think about how what we do is going to affect our users or customer's life one way or another. It will be a fun and exciting time ahead, and best of luck to Eitan and the entire mode.ai team!
Thanks for reading and listening. If you like the work please forward to your friends and subscribe to the email newsletter. You can connect with me on LinkedIn and engage on Twitter.
update: mode.ai has announced two new retailers that are using their chatbot technology, Louis Vitton and ProFlowers.