In this interview I spoke with Mike Dudas cofounder and Chief Revenue Officer of Button, a company that is helping retailers realize the power of mobile by allowing seamless interconnected services to complimentary and relevant products.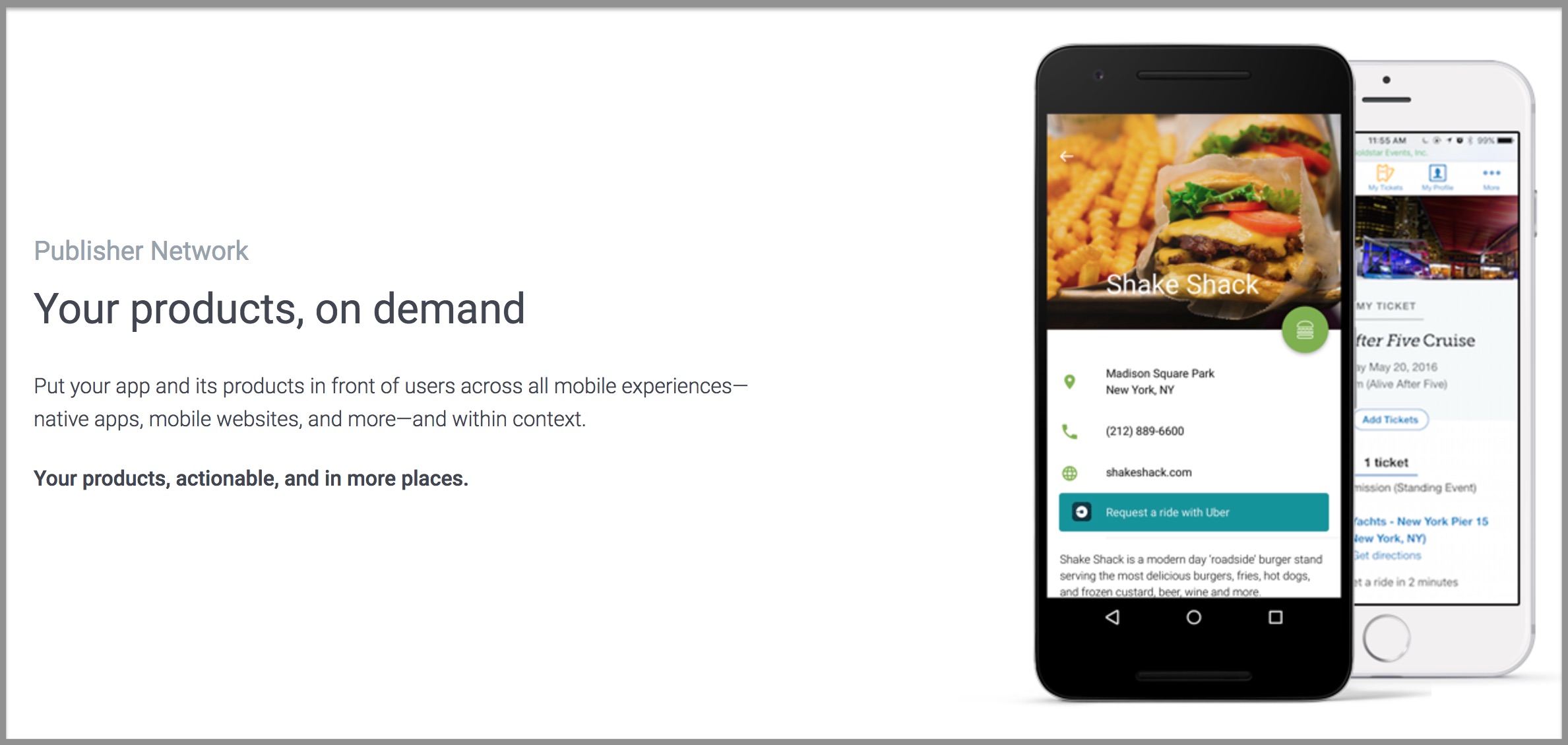 Mike is not stranger to the commerce and mobile worlds. In leadership roles at companies such as Google (mobile commerce), Paypal, Braintree/Venmo he has been inside the bello of some of the most transformational initiatives and companies shaping the future of commerce.
Mike's newest project is co-founding a company that goes directly to the source of the broken mobile commerce experience called Button. It's well known that consumers are overloaded with too many apps on their smart phones and even when they have useful apps they don't always have the information or attention to see the link between two potentially complimentary services.
For example if you are makign a reservation on a restaurant service such as Open Table, it is reasonable to know you might need a ride to the restaurant. However, in the disconnected services world you have to load a separate app altogether, login and start the process from scratch to make that reservation.
And to add even more friction if for some reason your dinner gets cancelled or pushed back or moves to a different venue you have to make changes in two places instead of the services working together and sync the time and location.
This is a fixable problem but not easy on the technology side, and then there is the attribution part that goes to the core of each business's financial picture. So it's clear that someone needs to build a service (or services) to make this interconnected experience more straightforward for brands and Button is the first company to directly do this at scale, to my knowledge.
This was a very informative discussion with Mike digging into the intricacies of what makes mobile work, how brands and retailers should tackly the mobile-first world we're entering and what is dies the future look like.
And some notes from the conversation:
- Button is built on the premise that the connections between services on mobile devices are broken and that consumers are increasingly looking for mixed services. iFor example, f you're in foursquare and want to book a reservation with a restaurant with Open Table (or Uber or Caviar) you have to go thru multiple apps.
- Button optimizes the experiences, improves conversions and user experiences to help mobile commerce continue to grow explosively.
- The actual integration includes backs-end and front end (user experience aspects). The front end can take different forms such as an actual button or links or other format so it's different depending on the apps.
- Working with publishers, such as Buzzfeed the experience can take even more varied forms but the ultimate result is that the user will get direct linked to the action they want to take, and this works both on native apps as well as mobile web.
Apps are the best place for people to transact!
- Decisioning logic helps decide where to continue the engagement with the consumer - app or mobile web.
And here is a link to the story for a new partnership Button inked with eBay.
I hope you enjoy the interview and please feel free to share and subscribe to our newsletter.