While attending the shop.org 2016 conference in Dallas I had a chance to sit down with Romney Evans, co-founder of True Fit a Retail Tech company focused on enabling retailers to provide tools to consumers for finding better fit and styles when shopping for apparel and footwear online.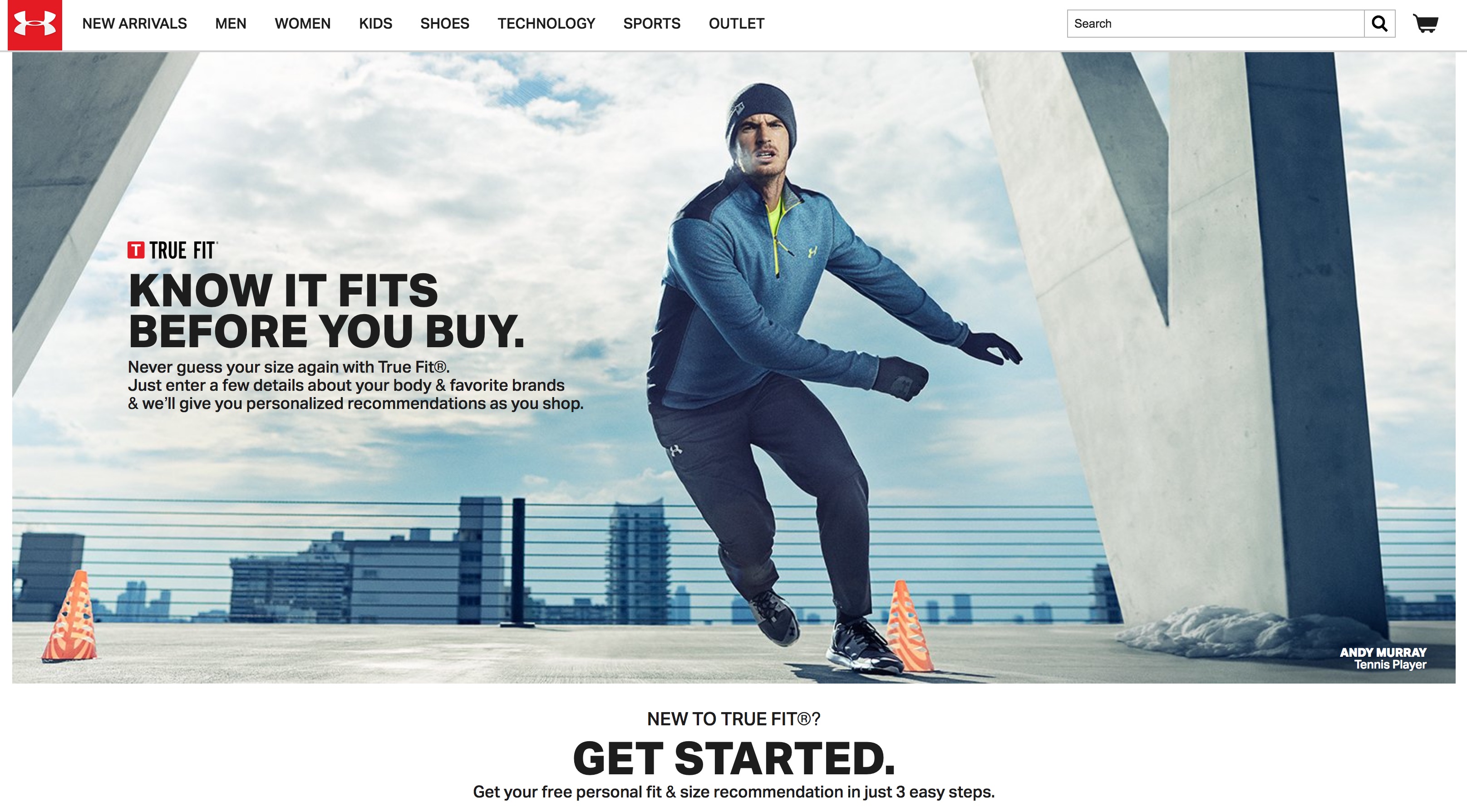 True Fit began when Romney Evans sat outside a dressing room hearing his wife struggle to find the perfect pair of jeans. After the 12th unsuccessful pair, Romney – experienced in disruptive innovation from working at HBS innovation guru Clayton Christensen's Innosight – figured there had to be a better way. The idea for True Fit was born: combine big data with a simple user experience to effortlessly find the right styles. Romney has helped grow True Fit into the global leader in fit personalization.
Listen to Romney's unique insight on how consumers discover and select clothing and footwear online and what is possible for retailers to help them in the process.
Quick notes:
- True Fit is a discovery platform enabling retailers help their customers find shoes and clothing that they will truly love, and keep.
- True fashion is personal at it's core and people buy & wear things because they reflect who they are as a person and resonate with them on a basic level tools like True Fit help consumers but clothing online with more confidence.
- Shopping for clothing and shoes is hard to do online - clothing still only 12% of online sales which is low considered to other product lines which are 50% and more, while being one of the fastest growing consumer categories at 11% per year growth.
- Fundamental challenge for consumer is that clothing is different, it's special and people have hesitancy bc of the issues of fit and size itmay not work out for them.
- How True Fit works is that on retailers' website the consumer sees something they're interested in,they go to the product detail page and see a link called "Find your true Fit" and that's where they come in.
- Through a series of questions True Fit guides the customer to what might be a better fitting shoe or clothing for their body type and provide a personal fit rating and size recommendations.
- At the core of True Fit is massive amounts of data and using AI and machine learning to process this data to personalized recommendations for individual shoppers.
- The sources of data include the network of brands with detailed product specs, plus enriching data such as style data with up to 200 attributes about a garment, and data from the user.
- No PII (personally identifiable information) is captured and their questionnaire is very light plus anonymized transaction data to map the relationship between the user and garment.
- Implementation is similar to standard SaaS methods using a couple of lines of javascrip that goes on the retailer website, this code call the True Fit servers where all the rich data behind the scene is stored and processed, serve sends back the recommendation. Backend integration includes Three data feeds catalog, transaction (sales & returns) which are all anonymized.
- They track shoppers across sites using cookies and if customer creates a profile it is more reliable.
- The ROI on the business side has been proven by many of their customers in real life and some publicly shared. In general there is an increase of 5% in net revenue across the enterprise after implementing True Fit.
- Forrester has reported that 67% of in-store purchases are mobile influenced, but many people are hesitant to make the purchases online due a confidence gap. People who engage with truefit double in conversion and that averages out to 5% across all purchases on the site.
- Returns is another metric True Fit has proven to provide a meaningful impact for the retailers. For example Kate Spade reported that True Fit users on their site doubled in conversion and returns came down 18%.
- The key is turning browsers (window shoppers) into buyers, reduced returns is the gravy.
- Returns is very complex and there are different ways people are addressing it including sending multiple sizes with every purchase which become expensive for retailers and cuts into profits.
- They also provide API's for their recommendations to consume by a range of service providers, not just retailers.
- Data could also be presented in granular forms and insights. They are working on productizing the insights, looking at the garments that are selling really well, and mapping to customer attributes which would be very valuable for retailers and manufacturers to identify the white space of growth. Product mix, and new design decisions.
example: UK brand coming to US and found out the sizing for US consumers so they helped them make some strategic decisions on differentiation and educate sales associate to better understand out products, or adjust product sizing for the US consumer.
Make sure you listen to the episode to hear what's on the True Fit product road map.
True Fit has gained a lot of interest from the VC community raising $40 million to date with the latest round of $25 million in July 2016