In this interview I spoke with Ed Kennedy, commerce strategist at Episerver, a unified commerce and content personalization software vendor.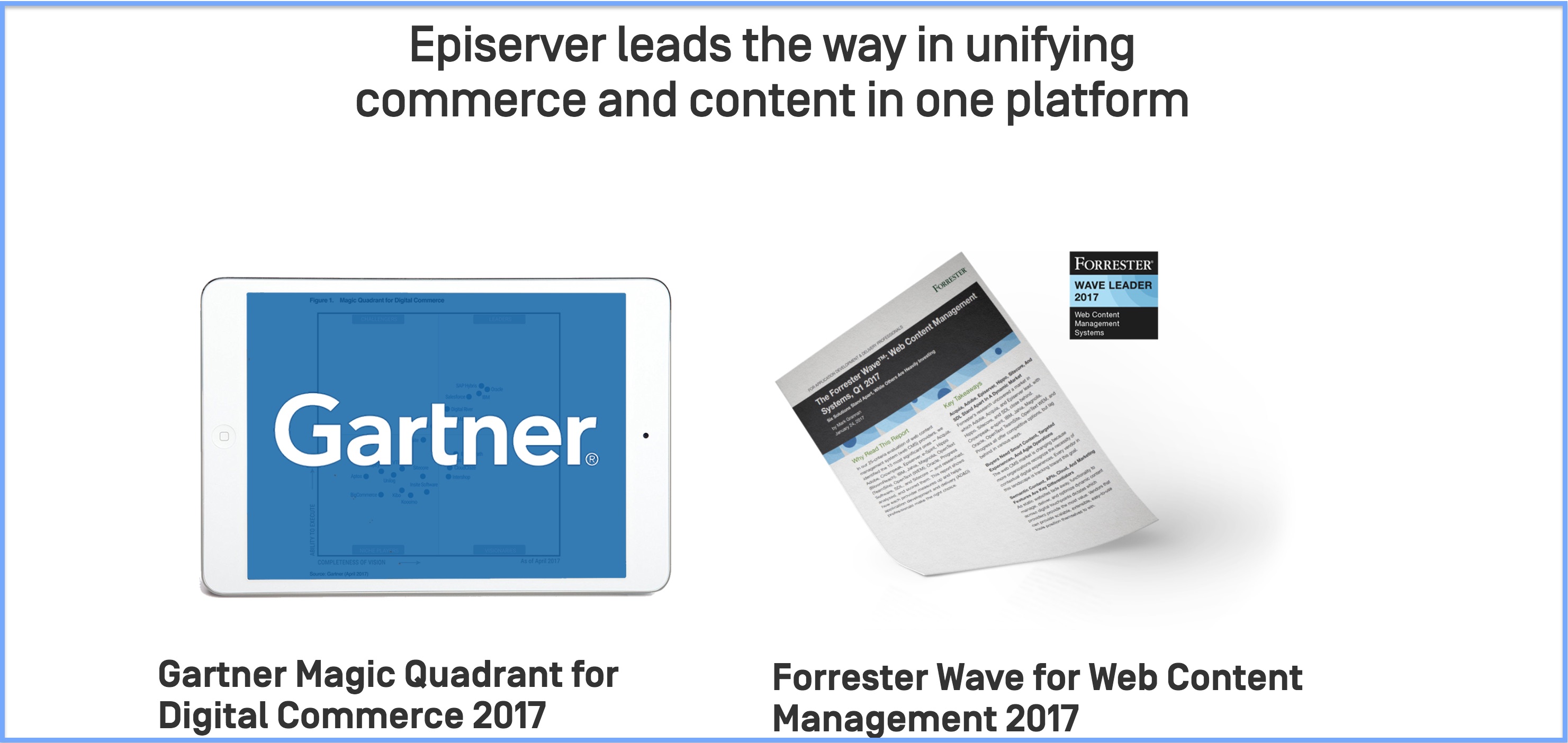 Episerver was created in Sweden as a CMS (Content Management System) for websites back in the early 2000s and has 40% market share in the Nordic region and over 30,000 customers worldwide using their technologies, and in 2011 they started expanding to North America.
Episerver has been recognized in both the Gartner Magic Quadrant and Forrester Wave as a leading CMS and e-commerce platform provider.
While the first CMS was built internally, Episerver has used a combination of buy and build strategies in building out a complete content and commerce management platform, including a personalization engine and an email marketing platform.
Episerver is built on the Microsoft .Net framework and uses Azure as its cloud partner of choice. The relationship with Microsoft runs wide and deep and has provided Episerver and its clients key benefits not possible otherwise.
Episerver has a partner network 880+ strong, which helps it implement customer projects with design and technical services while it focuses on improving and extending the platform itself.
Appr. 25% of its customers are traditional retailers, online and offline, and another 25% are wholesale and B2B customers, bringing the total to 50% of customers who have transaction capabilities enabled on the Episerver platform.
Good discussion on how implementation projects are executed with existing vs. new customers on the Microsoft ecosystem.
And a very important talk on how e-commerce teams are run today and how to scale them using human teams with Artificial Intelligence and Machine Learning (AI/ML).
We also spoke about what it means when customers graduate to a new commerce platform and about the common factors driving those decisions.
We close with one of my favorite questions on the key points of the future of retail from Ed's experience and discuss the importance of the retailer mindset.
You can connect with Ed on Linkedin and learn more about Episerver.
I hope you enjoy this interview and would appreciate if you could share it with friends or subscribing to our newsletter if not already.