In this interview I spoke with Keith Nealon, CEO of Vyze based in Austin, TX. Vyze is a technology company that delivers financing options for brands, in every channel and for different customer segments. We've seen the optional financing option appear on the checkout page on many website, let's find out how this actually works.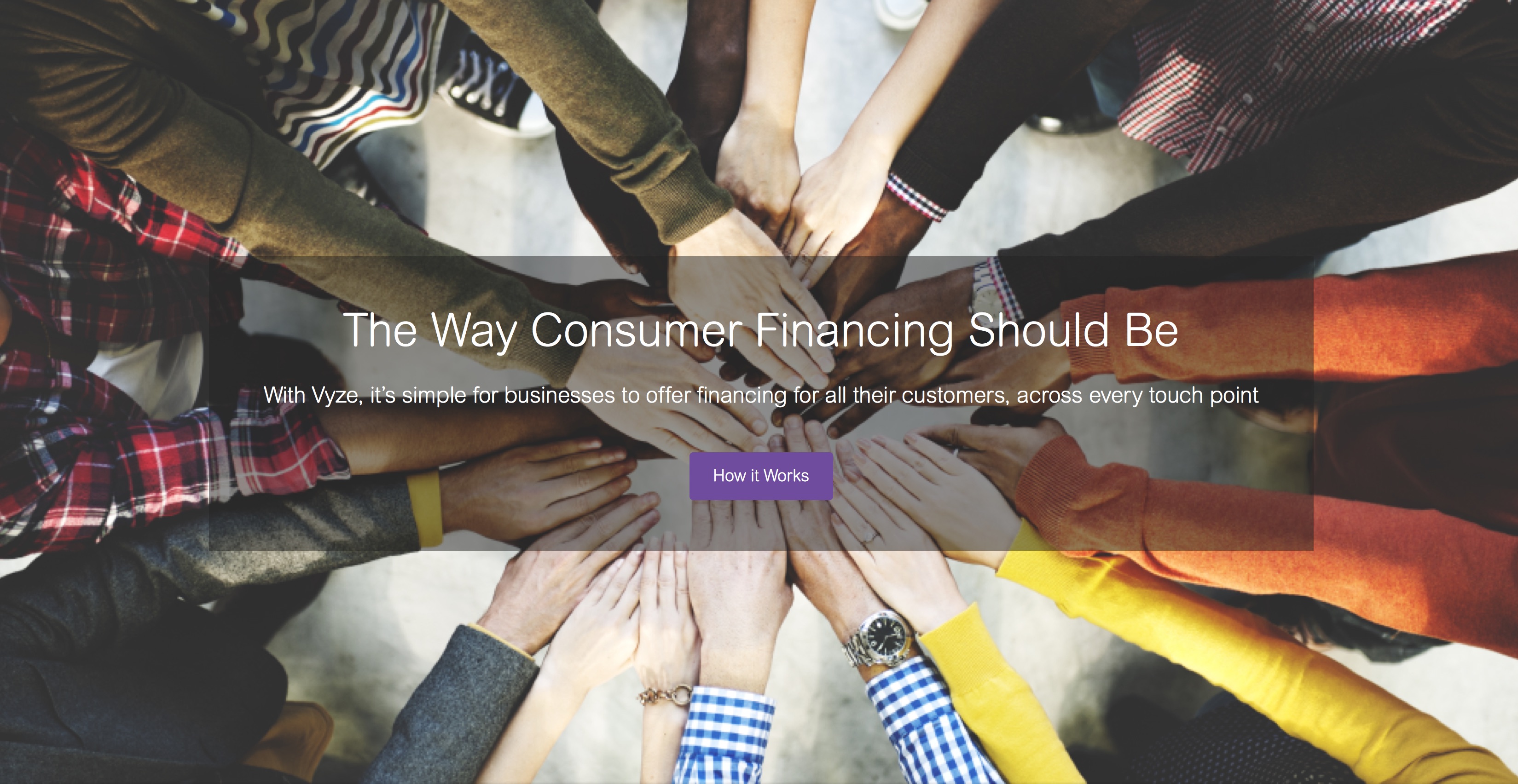 Shoptalk 2016, Las Vegas, USA.
Providing financing options to shoppers is proven to have a positive impact for online and offline retailers. One study found financing options Increased AOV (Average Order Value) 15% with 93% of first-time consumer credit users indicating they would use it again and the benefits far outweigh the effort to implement additional payment and financing options to your customers.
What's more, traditional retailers have offered financing options to shoppers for a long time in terms of store credit cards or leasing options at the checkout or sales associates on larger ticket items. However even for brick and mortar retailers the game is changing in terms of additional options and available technologies which can optimize outcomes for the retailers as well as their customers.
Listen to my interview with Keith Nealon, CEO or Vyze to learn what's involved in implementing financing into your chckout process.
: :
DV: Darius vasefi here at shoptalk 2016, speaking with Keith Nealon of Vyze which is a lending platform for Retail. Thank you very much Keith for giving me this time and please go ahead and give an introduction on what Vyze does.
KN: Sure thanks Darius, good to be speaking with you. We're basically a technology platform and our customers are retailers and brands or manufacturers and what we do is we connect them to our platform and what we give them with our platform is a comprehensive full spectrum set of lending supplies. so we're not a lender but we have lenders on our platform, and by having a broad set of lenders that we can bring to retailers that means retailers can offer financing to more of their customers than ever before and definitely more than if they were working with any single lender vs working with us where we have comprehensive lender supply on the platform already. In short that means they grow their business more because they can say yes to more customers and more customer can have a successful financing and shopping experience.
DV: so would that be like a marketplace?
KN: It's not a marketplace in that we don't dynamically allocate lenders per se. When we setup a retailer we work with them to choose which are the best lenders for their program, and then based on the customer demographic a customer applies for financing or is offered financing and the customer is sent thru our system and passes thru all the vendors. All lenders have their own proprietary models based on their own secret sauce and eventually one of the lenders will say yes we would love to have this customer and they create a financing product for that customer. So it's not a marketplace in that its not dynamically matching supply and demand but really a platform that enables the retailer to offer a customer a product. The lender may be dynamic depending on the criteria.
DV: so would a retailer typically select a handful of lender they would want to have on their system?
KN: The average range is 2 to 4 lenders with a variety of financial products serving a variety of customer demographics but the key for the retailer is instead of integrating with every lender,
Retailers should not be in the integration business, and nor should lenders!
when a retailer integrates to our platform they have access to every lender and they don't have to do any more work and the same when lenders integrate into our platform they have access to retailers. Then it's just making the match which is the right lender with the right retailer with the right customers or for the brand's customers.
DV: that's why I was thinking about the marketplace model. It's not fully automated but it's almost like a marketplace where lenders would go to signup and get matched with retailers but it's more on a planned basis as opposed to dynamically matching them.
What is the revenue model? is it subscriptions or transactions or setup fees?
KN: The core of our revenue is basically transaction fees based on success, so our job, and this is similar to your marketplace notion, where you have airbnb or uber where they don't own supply or demand but they create a successful customer experience and out of that they get a transaction fee. ours is similar, we focus on creating a successful customer financing experience and out of that we get a transaction fee, a piece from the retailer and a piece from the lender.
We had a very good discussion so make sure you listen to the full episode to learn more of how additional financing options improves order size and conversion both online and in the store.
And check out vyze.com to learn more.
(Note: Vyze was previously called NewComLink and went through a name change in early 2016).