In this Interview I spoke with Simon Kemp, Founder and CEO of Kepios on Global Web and Mobile Trends. Kepios recently released a comprehensive report in conjunction with HootSuite and We Are Social on the state of Digital including Web, Mobile, chat and many other details on every country in the world. The report has more than 5,000 slides and covers 239 countries.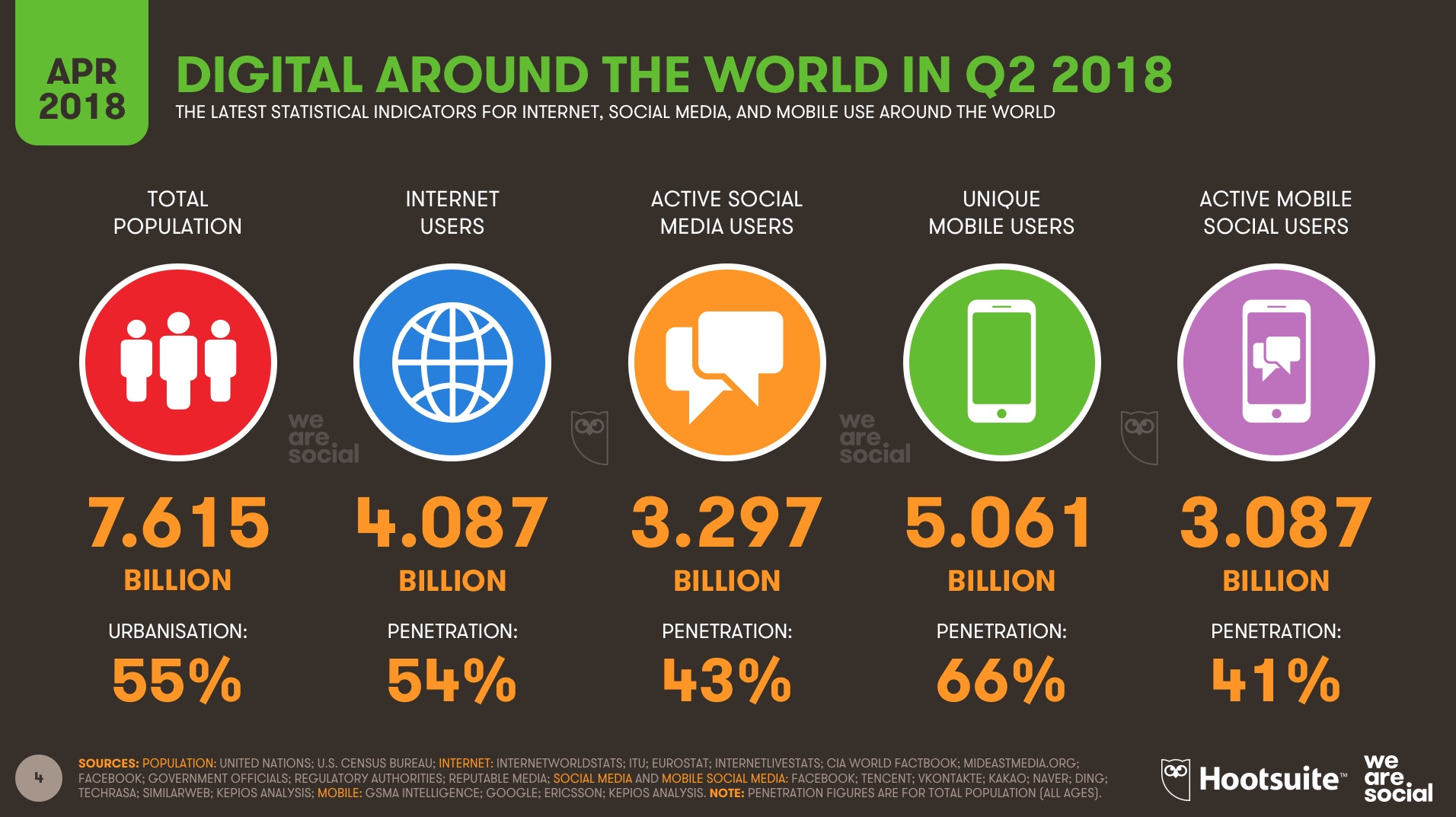 "Data can help marketers make better and more informed decisions." - Kepios
The world is moving a lot faster it seems, every single day! Whether this is a perception of individual time and space or a physical reality what we do know is that new channels, markets and products are introduced to consumers every single day around the globe. And every interaction, on every touch point, by every person created data that is extremely valuable to marketers.
Setting aside the importance of privacy and control for a moment, marketers, brands, retailers and virtually every company from the largest in the world to the little restaurant in the outskirts of Beijing are dependent on this data to make the right decisions in connecting and serving their customers better.
For the marketers and product innovators the aggregate data is even more important because it can tell them the direction of their attention. The direction is the most important decision an organization will make in becoming fully digital and this is the reason I was overjoyed when I saw the massive amount of data, presented in useful and actionable format published in this report on global digital trends from Kepios.
The conversation with Simon was very engaging for many reasons among which are he grew up in the digital world, lives outside the US, and specifically in the center of SE Asia which I believe is beginning to lead in digital innovation if not by product yet, by the pace of innovation and of course Simon is a strategic, deep thinker who can articulate the data in business terms. The interview is one of my longest and I really did not want it to end because this information and what it tells us is of such importance in today's commerce, online and offline.
I hope you enjoy the interview and do let me know if you'd like any more questions answered on anything in the report.
Kepios on Web
Simon on LinkedIn
--
Connect with Darius on LinkedIn
Follow the podcast on Twitter
Retail Tech Podcast on YouTube
Retail Tech Podcast on iTunes
Subscribe to our newsletter